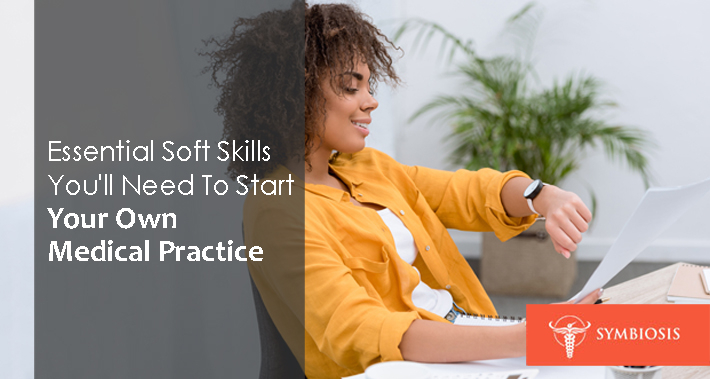 When you start your own medical practice, you stop being just a physician.
Instead, you become a physician, a small business owner, and an entrepreneur all in one.
You need to be both a manager and a leader to your whole team.
You'll need all your hard skills –the skills you learned in medical school, about how to practice medicine.
But there's more to it than that.
Some of the most important skills to possess in running your own medical clinic are called soft skills.
If you want to know how to start a clinic, knowing what soft skills you need is an essential first step.
Let's take a closer look.
What Are Soft Skills?
Soft skills are the interpersonal skills you need to interact compassionately and effectively with others.
Sometimes, soft skills are also called interpersonal skills, or people skills.
You might better recognize these terms.
If you're thinking of starting your own medical practice, you need strong soft skills.
They can be the difference when it comes to building trust with your patients in your private practice.
They're also important for improving quality of care in your private practice, and for attracting and retaining strong medical support staff.
Luckily, soft skills can be learned and practiced over the course of your career to help you create a positive work environment for everyone.
So what are some specific soft skills you need to run a medical practice?
Let's find out.
Soft Skills You Need To Run A Medical Practice
Soft skills are important for any entrepreneur or business owner, but they're especially important in the medical field.
As a physician, you're not only the leader of your clinic, you're also providing care to patients who often need compassion and understanding from their care provider.
Let's take a closer look at what soft skills can help you with your employees and patients alike.
Empathy Skills
If you're a healthcare provider, empathy probably comes pretty naturally to you.
However, there are a lot of emotional demands in a healthcare career that can change how you show or experience empathy.
If you're dealing with burnout while running your private practice, it can make it more difficult to feel empathy toward your patients.
Finding new ways to express empathy is important.
If you feel like your empathy skills have become stunted by the day to day life of being a physician, there are a few things you can try.
These include:
Sometimes, taking a little bit of time off work to have some time to yourself is helpful in resetting your ability to empathize.
Time Management Skills
Time management skills are important skills to have if you're planning on starting your own practice.
If you struggle to manage your time well, it might feel impossible to manage all the day to day tasks of owning your own business.
This can become overwhelming very quickly, which of course leads to stress and can impact your other soft skills as a healthcare professional.
To improve your time management skills, you might need to do something as simple as keeping daily to do lists.
If you really struggle with time management, you may also need to learn to take breaks throughout the day and say "no" to tasks when you need to.
As well, don't forget to delegate.
Especially when you first start your own practice, you might feel like you need to do everything yourself.
But there's only one of you, and you can only do so much.
You might already have a receptionist to book and mange appointments, but make sure you're delegating other tasks as well.
Things like marketing, accounting, practice IT management, website maintenance, SEO, and more should all be delegated to people who know what they're doing.
After all, the more time you spend trying to learn how to do these things, the less time you'll have to actually see patients and grow your practice.
Active Listening Skills
Active listening happens when you're engaging with the person you're speaking to, showing you're considering what they're saying, and responding in a thoughtful way.
This is a key skill for healthcare because your patients, staff, suppliers, and everybody else you work with to open your practice want to feel confident that you are truly listening and understanding their concerns.
When you're actively listening, you can show this to your patients by repeating back what they're saying to you, asking clarifying questions and making eye contact.
Active listening can also help you with your employees.
Being able to actively listen to your employees shows that you care about their experiences working for you, and helps you get constructive feedback to make your practice a good workplace for everyone.
But active listening doesn't just stop with your employees.
Active listening can help you build a stronger business relationship with your venders, accountants, attorneys, service providers, and other people you work with as well.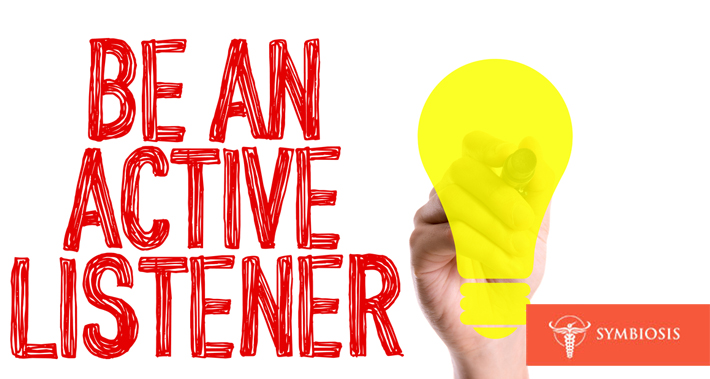 A Collaborative Attitude
As a healthcare provider and small business owner, you need to be able to collaborate, whether that's with your healthcare team, or with your patients, and with other private practices and local organizations.
When you can't be collaborative with your healthcare team, patient care can suffer.
But beyond that, a collaborative approach to other private practices can create a great source for referrals and growth.
Business is all about connections, after all.
Private practice owners who can create a nurturing business environment for their clinic are sure to be more successful in the long run.
It's important to keep your collaborative attitude, even through conflict.
Communication Skills
Communication is another soft skill that's important for working with both your employees and your patients.
You want to make sure you're communicating in a way your patients can understand.
This can include avoiding jargon and medical acronyms, and asking them to repeat information back to you.
Avoiding mistakes and making sure your patient fully understands the help you're giving them is crucial to improving their satisfaction and avoiding conflict.
With your employees, ensuring open communication is a great way to set your practice up for success.
This allows your employees to provide information and ideas, and let you know when something doesn't feel quite right, which makes a happier team.
It also keeps your other professional relationships happier and healthier too.
After all, patients and employees are important.
But so are lawyers, healthcare insurance billers, healthcare IT professionals, and private practice marketers.
Being able to communicate clearly with everybody will only be a benefit to your practice.
A Positive Attitude
Bringing a positive attitude into your private practice is essential for your team's resiliency.
Private practice can be tough – your job as a healthcare provider is fast paced and heavily detailed oriented, and mistakes can be a big problem.
Being able to have a positive attitude in your workplace also encourages your team to be optimistic, which can improve problem solving and the outcomes of conflict or other difficult situations.
Patience
No, not patients.
It's important to attract your ideal patients to your private practice and to improve patient retention, but you also need patience.
Patience is an important skill for a healthcare provider to have no matter your environment, but it's especially important when you own your own practice.
You'll need the ability to stay calm in stressful situations with both your staff and your patients to show them you're invested and really care.
You'll also need patience for yourself.
After all, owning your own medical practice is a lot of work.
Questions? Ask Symbiosis!
Are you thinking of starting your own medical practice and feel that you have the soft skills you need?
Do you want to learn more about different ways to own your own practice?
We're Symbiosis, a Washington DC medical coworking space, and we're here to take the hassle and the headaches out of starting your private practice.
Our partner practices enjoy better healthcare job security, improved healthcare career satisfaction, a better work life balance, and much more.
Whether you're fresh out of residency, winding down to retiring from medicine, or somewhere in between, Symbiosis can help.
Contact Symbiosis today, and take your first step toward building your own private practice, on your terms.