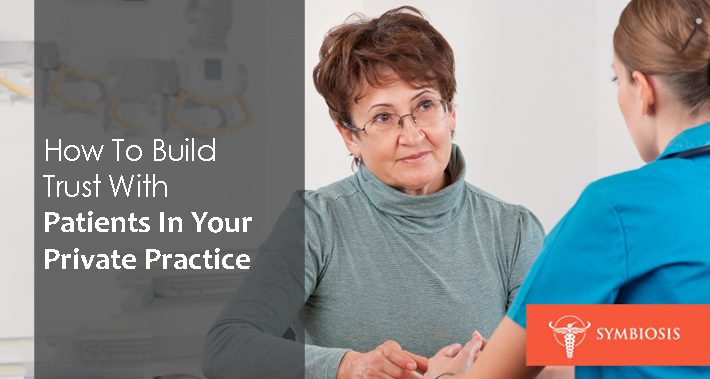 Trust is of utmost importance in the relationship between a patient and their medical providers.
Trust is easy to lose, hard to gain, and, once lost, even harder to get back.
Therefore, it's essential that all healthcare providers, whether working in a medical coworking space, or another environment, are familiar with strategies for fostering trust between themselves and their patients.
When your patients trust you, they're more likely to feel comfortable opening up and disclosing personal information.
As a result, you can provide higher quality of care in your private practice.
In this article, we'll look at some of those strategies as well as give examples for ways you can incorporate them into your private practice.
Why Trust Matters
Individuals seeking medical care often struggle with feelings of uncertainty and vulnerability.
Taking time to build trust with your patients can help eliminate some of these feelings.
Additionally, building trust with your patients can lead to many additional benefits, including:
Greater acceptance of recommended treatment
Greater adherence to recommended treatment
Lower anxiety surrounding treatment
Improved quality of medical interactions
How To Build Trust With Your Patients
Naturally, there are some obvious factors involved in building trust with your patients.
If you're in private practice as a dermatologist for example, have your credentials on the wall of your treatment room.
Maintain a clean, professional looking presence – that includes both your clinic and your website.
Be on time for your appointments.
All that likely goes without saying.
Let's look at some other strategies you can implement in your private practice to help foster trust between your patients and yourself.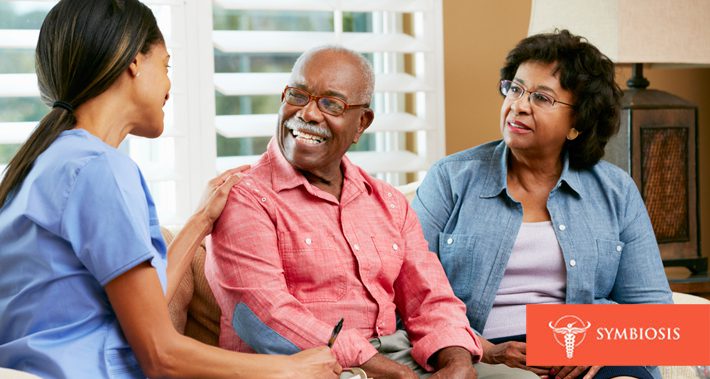 1. Be Friendly And Personable
Patients are more likely to feel comfortable with healthcare providers who project a friendly and personable demeanor.
Therefore, you should strive to create a friendly and nonjudgmental atmosphere in all patient interactions.
One of the ways you can accomplish this is through communication skills.
For instance, taking the time to ask a patient how their family is doing can help them feel more comfortable speaking with you.
Body language can also influence the process of trust building with your patients.
Make sure that you avoid using negative body language, such as arm crossing.
Instead, maintain eye contact with your patients and, when appropriate, provide a comforting touch.
2. Be Respectful And Caring
Patients are unlikely to trust medical professionals who made them feel disrespected.
Factors such as patient autonomy and cultural diversity must always be respected.
Patient autonomy refers to the patient's right to make informed decisions about their own medical care.
Therefore, it is extremely important that, as much as possible, you fully involve your patients in all decisions.
Similarly, you also have a responsibility to respect your patients' decisions, even if they go against your personal values and beliefs.
Cultural diversity must be considered and respected within all interactions with your patients.
For example, if a patient declines a recommended treatment due to their cultural beliefs or values, that decision must be respected.
3. Be As Honest As Possible
You should be always open and honest with your patients, even if it is financially detrimental.
For instance, it's important to always recommend the medication or medical procedure that is the best fit for your patient, rather than the one with the biggest profit margin.
If your patients feel confident you're acting in their best interests, they are much more likely to feel comfortable trusting you.
4. Maintain The Strictest Confidentiality
The confidentiality of your patients must always be maintained, even after they die.
Not only is confidentiality an important factor in building trust with your patients, it is also required by law.
Therefore, you should ensure that when you hire medical support staff, they're familiar with the laws and regulations surrounding confidentiality, and how to apply those laws in daily practice.
Some of the ways you can ensure your patients feel like their confidentiality is being respected include:
Offering to take your patients to a private room to talk
Ensuring discussions with your patients cannot be overhead by the public
Acquiring patient consent for all medical services you provide, as well as any patient information you use
Store all patient information securely and ensure any electronic data is regularly backed up
5. Show Competence In What You Do
Part of your professional responsibilities include staying up to date and competent in your professional knowledge.
Patients are more likely to feel comfortable trusting you if they see that you keep up to date with current knowledge.
Some other ways that you can display competence include:
Be open and honest, admit to and do everything in your power to rectify any mistakes
Log and report all mistakes
Identify and address training needs of your staff
Ensure your staff know how to deal with patient complaints appropriately and respectfully
Questions? Ask Symbiosis
Of course, some of this might come naturally to you.
You might be a generally affable, welcoming person.
But when it comes to maintaining a clean and professional office space, are you prepared for the expense that entails?
Does your private practice website make you look professional or amateur?
Do you know for certain that your practice IT systems are robust enough to protect your patients' private information?
At Symbiosis, we can help.
Book an appointment with Symbiosis today to get started.