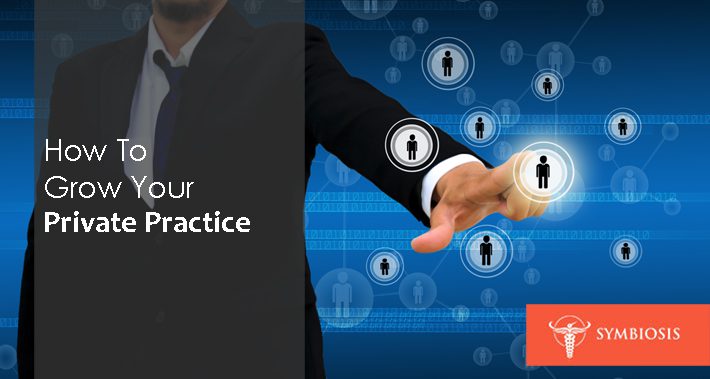 There are many factors to weigh when you are trying to grow your private practice.
Where is the ideal location for your patients?
How do you fit networking into your already busy schedule, knowing how important it is?
Where can you find the right staff, and how do you maintain excellent working relationships with them?
When trying to grow your practice, there are so many considerations to consider.
We have outlined a few that you should keep in mind as you set out to grow.
However, all this can be incredibly daunting for a healthcare provider to manage on your own.
You may want to consider working with a medical coworking space which can help meet all of your needs as you grow your practice.
Now, let's take a look at how you can grow your private practice.
Be In A Good Location
While there some obvious factors involved in picking a location for your private practice, there are layers to what make an ideal location.
Finding the area where your demographic resides is crucial.
If you're starting your own physical therapy practice focused on seniors' care, it's not a good idea to pick a location that's geared toward younger people, for example.
Once you have answered questions related to demographics, you'll want to make sure your location is a manageable distance for your clientele, and accessible by public transportation.
Practices with specialties that may align with yours are wonderful allies for referrals, so you'll want to see if there are any nearby.
The visibility of your location and the terms of your lease are also important considerations when eyeing a new location for your private practice.
Get The Right People In Place
Retaining and hiring good staff is difficult in a rapidly changing job market, but there are things you can do to find the right people.
Is your job application easy to find, concise, and targeting the right people?
Make sure your job postings can be opened on all devices, and are accessible and enticing for the best candidates.
Algorithms often fail to recognize human potential, so it's important to review applications yourself so you can see which applications resonate with the candidate you have in mind.
Patients are not the only people who notice the reviews of your business – potential employees will also be paying close attention to this.
After all, it's not just about hiring, but retaining healthcare support staff as well.
If your practice is a hassle to get to, they may end up leaving for a location that's easier to access.
Don't forget to ask your employees for feedback, implement it, and reward the hard work of people you do hire.
Make Sure Your Patients Stay Your Patients
While employee retention is important, equally important is patient retention.
Patient acquisition can be up to five times more expensive than patient retention, so it's worthwhile to try to keep your patients around.
Stable patient loyalty can give you room to explore growth potential later.
Setting realistic expectations, building trust with your patients, and keeping in touch with them, are all wonderful ways to keep your patients coming back.
Make things as simple as possible for your patients.
For example, many people now prefer to use online portals to book appointments.
Trusted practitioners will be recommended by patients up to 80% of the time, so it's worthwhile to create and maintain a bond with them.
Systemize Your Practice
Having the correct systems utilized in your private practice can reinforce all of the previous recommendations by making work life balance easier for staff, which will lead to better patient relationships.
Disjointed systems can be confusing and lead to inefficiency.
This is why efficiently systemizing your private practice is so important.
Because free systems don't usually work together well, you may lose time, which means money lost.
Implementing holistic systems can give you the extra time you need to spend building relationships with your patients and employees.
Have An Effective Private Practice Website
Having a strong website will attract new people to your private practice.
While it can be good to build a presence on social media, you might become reliant on those other services and not have full control over your online presence.
Your website should have a strong, attention grabbing message, and should immediately communicate who you are, what you do, and why the visitor should care.
Make sure your website loads quickly and works on mobile, where over 50% of users are now accessing their information.
Regular blog articles are a wonderful way to maintain traffic to your website and will help optimize your site for search engines.
With these qualities, your private practice website will attract new viewers and can help your client base grow.
Consider hiring a private practice website design team to help you with this.
After all, healthcare private practice digital marketing is more time consuming and technical than it used to be.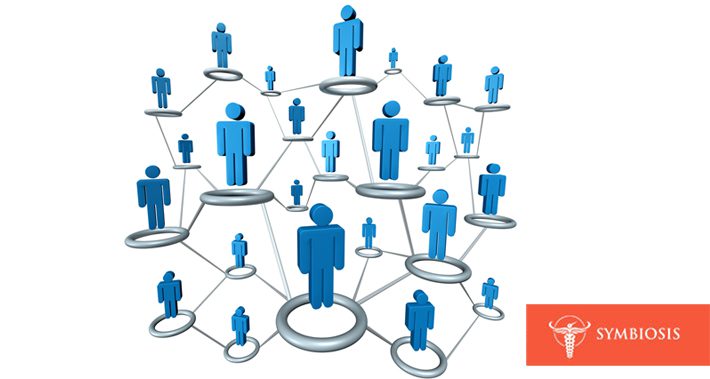 Build A Strong Referral Network
Professional networking is vital for a growing private practice.
Networking with other healthcare providers can give you a source of new patients, help you maintain your professional and personal contact list, and expand your opportunities.
Your career may be advanced by the colleagues you get to know, and you can attract staff you will be happy to work with.
Networking is a two way street that will enable you to grow your practice.
Follow up with people, be of service to others, and attend local events to expand your network.
Practice Out Of A Medical Coworking Space
One simple way to grow your private practice is to join a medical coworking space.
A medical coworking space can offer flexibility and allow you to pool resources with other medical professionals.
When in a coworking space, you do not need to be the sole person to worry about maintenance, training, or having to negotiate a commercial lease.
You can save so much time by not having to spend your energy on these small details.
Scheduling flexibility will be an option in a medical coworking space, as you will be able to maintain a schedule you want instead of having to fill your practice based on arbitrary goals.
Your practice will be able to grow at an organic pace while you work in a coworking space, and can ultimately save you money.
All of the techniques for growing your private practice will be at your fingertips when you practice out of a medical coworking space like Symbiosis.
Symbiosis is a medical coworking space where you can grow and maintain your professional network, ultimately benefiting the growth of your private practice.
Questions? Contact Symbiosis Today
Does working in a medical coworking space seem like the ideal solution for growing your private practice?
Do you want to be able to network, maintain client relationships, and offer a streamlined experience to your clientele, all while receiving flexibility and freedom within your schedule?
Contact Symbiosis today, and find out how we can help you start and grow your private practice.