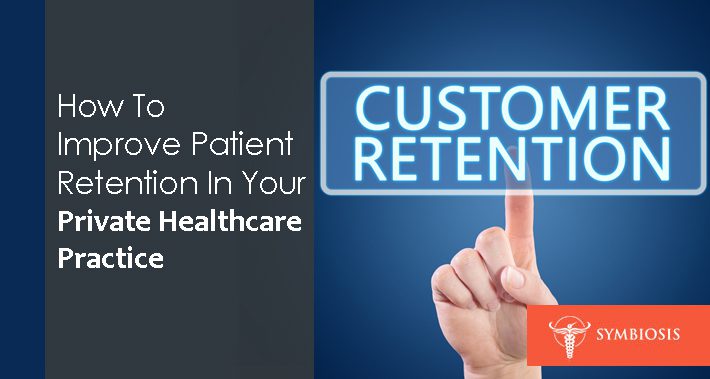 Whether a new patient finds your practice through a referral or notices your ad in the local community pages, once they step through your door for the first time, your marketing efforts have paid off.
But what can you do now to ensure that their visit is the first of many?
Most practices focus the majority of their efforts and resources on gaining new patients.
However, in any private healthcare practice, patient retention is one of the key elements to keeping your business thriving.
Tracking customer visits, following up with patients, and asking for feedback about your clinic may seem like work that you don't have time to do while managing a busy practice.
Don't worry.
Symbiosis is here to help you with everything from healthcare revenue cycle management, to private practice digital marketing.
Let's take a closer look at some of the benefits of a stronger focus on patient retention.
The Cost Of Retaining Patients Vs Patient Acquisition
When it comes to how to start a medical practice, many practitioners focus on getting new patients.
And new patients are great, but did you know that new patient acquisition is roughly five times as expensive as retaining an existing customer?
It's no surprise that you're spending a lot more money on marketing, advertising, and publicity than you are on follow up with your existing clients to ensure that they are satisfied.
But studies have also shown that over 65% of all appointments come from repeat clients.
So ask yourself whether you're doing enough to retain your existing patients who already support your business.
If you invest all of your time and resources in new patients, but they don't become repeat visitors, then your money is going to waste.
Client retention is a key aspect of planning in all businesses.
If you develop patient loyalty, you will be able to plan for growth and for the future of your business.
A lot of valuable information can be gained by measuring trends in your existing patients, be it demographics, needs, or expectations, and this will help you refine your marketing to new patients as well.
How To Improve Your Patient Retention
Your current patients are your most valuable asset, and it pays to have a plan in place for patient retention.
So what are some of the things you can do to keep your patients loyal to your practice?
1. Set Realistic Expectations
Above all, your patients want to be treated like people, feeling heard and understood.
Put the patient first to gain an understanding of what they expect from your practice.
Every new patient should have an initial consultation with their practitioner.
During this meeting, the practitioner should seek to put the patient at ease, understand their needs, and set realistic expectations of what to expect from the treatment plan.
A one on one session will personalize the experience for your patient, who will feel their practitioner has taken the time to get to know them more intimately.
Empower your patient by giving them the opportunity to discuss expectations with their practitioner, address their fears, and ask their questions.
This is also a good opportunity for the practitioner to set realistic goals and be honest with them about what you can deliver.
Setting expectations at the outset will mean that your patient is much more likely to visit again.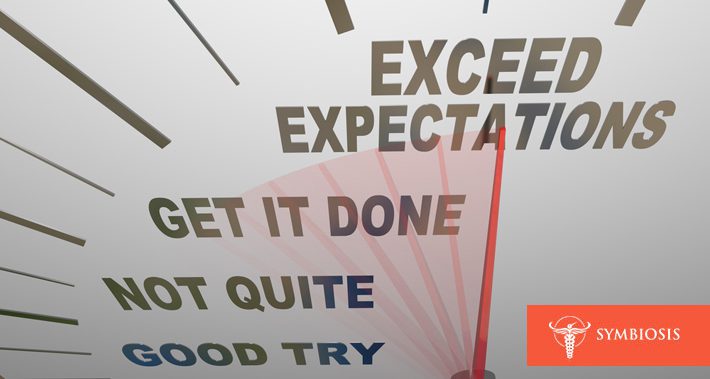 2. Build Trust To Make Your Patients Feel Safe
As you grow your business, you want your brand to be one that patients can trust.
Market research shows that over 80% of patients who trust your brand will recommend you to their friends.
Building a good relationship with every patient is one way to develop a trusted brand.
Be available to listen and address the concerns of your patients, keep an open door policy, and check in with them on each visit.
You can also strive to become a trusted source of information and education for your patients.
Dedicate a section of your website to a blog that provides your patients with education on new research, showcasing your expertise in the area.
Start a social media page to keep in touch with patients, allow them to share to feedback, share updates on your practice, and generally be available to them online.
3. Keep In Touch With Your Patients
In addition to being available to your patients online, follow up with them personally between visits.
Schedule a follow up call a short time after each appointment, to check in and answer questions that may have come up since their visit.
A phone call or personal email goes a long way in communicating to your patients that you are available for them when they need you.
Create a schedule for regular patient outreach, so as to ensure you touch base personally with every patient between visits.
Setting up a communication calendar in addition to this keeps you in regular contact with all your patients and can be as simple as sending out a weekly email newsletter with updates on your practice.
Frequent communication reminds your patient that you are there, builds trust, shows that you value them as a patient, and demonstrates that you care.
4. Make Things As Simple As Possible
Over 80% of patients prefer to book online, rather than making a phone call to your office.
Your website can be more than just a marketing tool, it should be there for the convenience of your patients.
Make life easy on your clients by setting up an online booking system, where patients can see available appointment times and make immediate bookings.
In addition to booking, refine the appointment process by providing online links to patient intake forms so that they have access to these before their appointment.
Your patients will appreciate the efficiency of being able to book online and pre-registering.
5. Ask For Feedback
Another important way to keep in touch with your clients is to dedicate a section of your website to patient feedback.
Allowing patients to provide feedback is not only a good way to show them that you're listening, but it also provides you with valuable insight into what your patients are looking for.
Don't just wait for the patient to post a review, take a more proactive approach by creating a patient satisfaction survey for each person to fill out after an appointment.
Post positive feedback on your social media page, your website, or in printed flyers to use for marketing purposes.
If you get a good review, ask the patient to share their experience with their friends, and set up an ethical referral system to reward those who bring you new patients.
If you have a website, a Google page, or a Facebook page, (and if you don't, you should!) be sure to check the review section regularly, and respond to patient requests and comments.
6. Take Negative Feedback Seriously
It's just as important, if not more so, to engage with the patients who provide negative feedback.
You may find it harder to initiate a conversation with a patient who shares a negative experience, but at the end of the day, a patient who complains provides you the opportunity to fix the problem.
So, try to look at those providing negative feedback as one of your most valuable resources.
The patient who complains is willing to let you find a solution, rather than just walking away.
If you resolve the issue, it's possible that patient will be loyal to your business for life.
Negative feedback also identifies areas of weakness at your practice that may need improvement.
This is doubly important for online reviews.
Some feel it's best to ignore a negative review, but most people realize you can't please everybody.
Regardless of how good you are at what you do, there are bound to be people who are frustrated with their experience with you.
However, if you show openness, compassion, and a willingness to address your disgruntled patients' concerns, you can show others reading those reviews that you care about providing good service.
Which brings us to our next point…
7. Above All, Deliver Excellent Service
Of course, all of these efforts will go to waste if you don't put excellent service at the top of your list.
When we talk about good customer service, we often hear the term "exceeding expectations".
The same is true in the world of private healthcare practice, where going above and beyond for your patient will set you apart from the competition.
Giving your patient the best experience possible when they visit your practice should be your number one priority.
From the moment they walk through the door, they should feel at ease, welcomed, and valued.
This begins with your front office staff, who are the first point of contact for your patients, so take the time to train them to be as accommodating as possible to every patient.
Check your website regularly and respond quickly to all requests, online reviews, or questions that come from patients.
Make time to walk through the office regularly, looking at it through the eyes of a patient, making sure the office is presentable and designed to put your customer at ease.
Hire the right staff, from front office to the cleaning company, and your office will run to a high standard.
Your patients will sense this and will be happy to become repeat clients.
Contact Symbiosis
If you are looking to grow your private healthcare practice, Symbiosis can help.
From billing and back office systems to digital marketing and web presence to medical coworking space and more, we will connect you with everything you need to run your practice to a standard your patients will value.
Avoid the headaches and get back to dealing with what is most important to you – your patients.
Contact Symbiosis today.