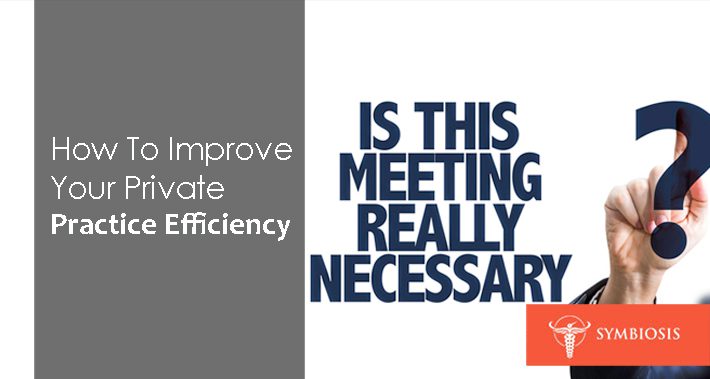 If you are looking to learn more about how to start your own private practice, you're in the right place.
A large part of running your own private practice is making sure that your business is efficient in its operations.
But what does it mean to run an efficient private practice?
And how can you make your private practice more efficient?
Keep reading to find out.
Why Improve Private Practice Efficiency?
There are many great reasons to improve the efficiency of your private practice.
Improving the efficiency of your private practice leads to better outcomes for your patients and makes it easier for you to operate your business.
Check out this list of reasons to improve your private practice to learn even more.
1. To Increase Revenue (Or Lower Costs)
Private practice expenses can be high, especially when you're first starting your private practice.
Efficiency, however, saves you time and money.
It's all about streamlining how you run your private practice so that your business is effective without being convoluted.
Simply put, if you can lower your operating costs, this will lead to more profit.
2. To Enjoy A Better Work Life Balance
The more efficient you can make your private practice, the less time you'll waste being bogged down in the day to day business operations.
If you have optimized your operations, you can leave work at the end of the day knowing that everything for the next day is taken care of.
This can help you achieve greater work life balance as a healthcare provider.
3. To Allow For Growth
Improving efficiency at your private practice is one of the best ways to enable your practice to grow.
Learning how to see patients more efficiently is key to building revenue.
The faster you can get patients through the office, the more you'll be able to book, and the more profitable you will remain.
4 Tips To Improve The Efficiency Of Your Private Medical Practice
Here are some steps you can take to improve your private practice efficiency today.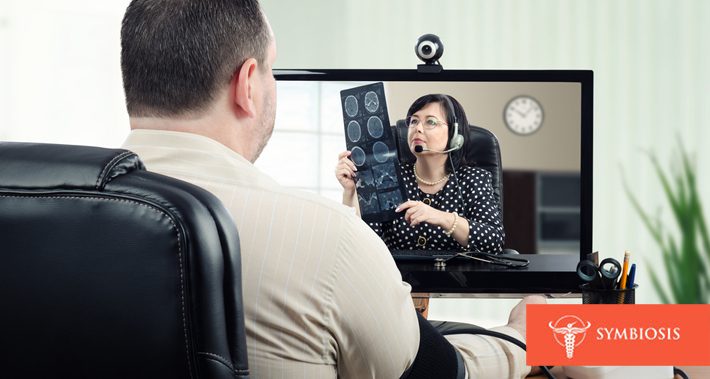 1. Reduce The Number (And Length) Of Non Revenue Generating Meetings
Team meetings are essential when you manage people, but it's important to ask yourself whether the topic of your meeting could be covered in an email or in a five minute phone call instead.
If not, then ensuring you make the most out of your time with your team is a vital step in improving the efficiency of your private practice.
Send out an agenda before each meeting so that everyone knows what to expect and can come to the meeting prepared.
Keep your meetings as brief as you can. In most cases, they needn't be longer than ten or twenty minutes, once or twice a day, and only with relevant team members to help ensure an efficient clinic day with fewer surprises.
2. Focus On Revenue Cycle Management
Have you considered the revenue cycle of your private practice?
Your revenue cycle begins when a new patient makes an appointment with you, and ends when all payments have been processed.
It might seem straightforward, but there are plenty of opportunities for inefficiencies to creep in and end up costing you time and money.
What if your patient's insurance doesn't cover your services?
What if there are errors in filling out the insurance claims?
What if a patient is unable (or unwilling) to pay their bill?
There are many things that can go wrong, but an effective healthcare revenue cycle management solution like the one we offer here at Symbiosis can help.
3. Digitize And Automate Everything You Can
In today's world, many patients expect the convenience of booking an appointment online or refilling their prescription using an automated phone system.
By offering these options, you reduce the workload for your staff and \create a better patient experience.
By automating these processes, you free up your and your employees' time while giving your patient the ability to confirm, change, or cancel their appointment without your involvement.
You can also automate your reminders – write some templates to remind patients of their upcoming visit and have those sent out by text or email.
Additionally, digitizing the forms you already use and integrating them into your current practice management software is a great way to improve efficiency in your clinic.
Optimizing patient flow for your clinic can make a big difference in helping you improve your private practice efficiency.
4. Offer Appointments Via Telemedicine
While it was already on the rise, since the beginning of the COVID-19 pandemic, many patients have fully embraced telemedicine and see virtual visits as one part of their overall healthcare experience.
Telemedicine visits save time for you and your patients.
Statistically, patients save about a hundred minutes of their own time, since they don't have to commute or wait in an office to be seen
This type of visit also saves time for your practice.
Telemedicine visits are often more focused, with a lot of the questions handled beforehand, meaning you can get right into the appointment.
It may sound like you'd be sacrificing patient experience in favor of time saving, but you're not – 77% of patients who have tried virtual visits are highly satisfied with the experience.
5. Make It Easy For Patients To Pay
Chasing down patients to pay their bills can be both costly and time consuming.
Automated patient statements can be scheduled to send after an appointment and accessed by patients through text message or email.
Digital payment systems simplify and speed up the billing process, saving you and your patient time.
Questions? Ask Symbiosis
Are you ready to improve the efficiency of your private practice?
Get in touch with us to get started.
Our goal is to help you manage your private practice so you can deliver great healthcare without having to worry about the business aspects of running it.
Contact us today.