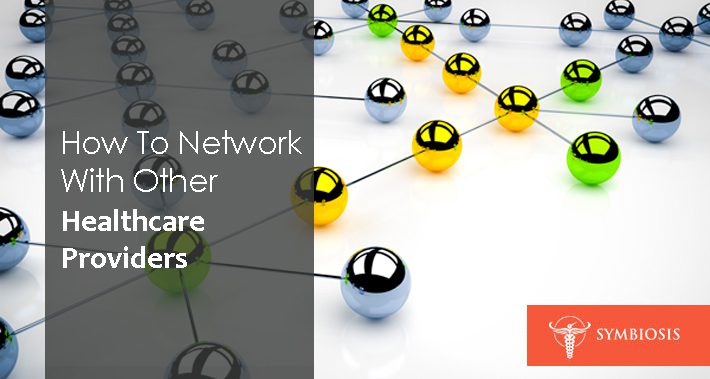 Networking is a vital tool for any profession, even healthcare providers.
It can help to grow your career, give you a source of referrals, and help you on your next job search.
There are a variety of ways to grow your medical network, but one easy option is to join a medical coworking space.
This will put you in contact with many other like-minded medical professionals on a daily basis.
Your network grows organically as you get to know your medical coworking community.
If you're looking for a medical coworking space in Washington DC consider Symbiosis as the space to start your own healthcare practice.
Now, let's find out more about networking.
What Is Networking?
Basically, networking is the maintenance of a personal and professional contact list that you can use to develop your career.
This network is made up of all the people you have interacted with professionally and who potentially could offer assistance or guidance to meet your goals.
The thing is that you have to create this network by finding opportunities and events which will expand your contact list.
We'll explore the ways you can grow your network below.
But first, remember that your network can include a variety of people including:
Family
Friends
Professors
Professionals
Clients
Coworkers
Personal Acquaintances
This variety of people can be found all over your community and it is up to you to make the effort to bring them into your network.
Why Is Networking Important?
Networking is one of the most important things you can do for your career.
It will open up a whole world of opportunity not otherwise accessible to you.
Networking can also provide you with insight into different fields, information on what potential employers look for, and general professional development advice.
If you are the owner operator of your own private practice, your network can provide you with valuable insight into market trends and best practices.
Maintaining these relationships can also get you meetings and interviews without having to go through an external hiring process, which can save a lot of time and effort for you.
You might have heard the phrase "it's not what you know, but who you know," and this is a big reason why.
It's well known that many opportunities don't even end up being advertised because they are already filled with networked connections.
Networking is a powerful tool when used effectively.
Let's dive deeper into the three main benefits of networking.
1. It Helps You Build Your Career
Networking helps to accelerate building your medical career by providing you with new opportunities to succeed and develop.
One example is if you have a friend who works for a competitor, you could job shadow them.
Another is that you can audit a former professor's course or even meet with your company executives to discuss your career goals over coffee.
You should try to identify those in your network in a wide variety of fields who can provide you with new skills and experiences.
You want to be on their minds when they hear about a development opportunity so that they share it with you.
2. It Gives You A Source Of Informal Referrals
Medical referrals are a great way to build a patient base, but just as important is your network of informal referrals.
These informal referrals are just a word of mouth recommendation from one healthcare provider to another.
Networking gives you a great source of informal referrals that can be a great foundation for helping you grow your patient base.
Your workplace is one of the most obvious places to start to grow your network.
By dedicating your time and effort to get to know your colleagues, they can potentially help advance your career or help if you want to transition to a new one.
A mentor can help you gain maturity and experience, while your coworker with a technical skill might be willing to offer you some training.
All of these informal referrals and the opportunities they offer can help you improve as a professional, which in turn will make you a more attractive candidate during your future job searches.
There's a lot to be gained from starting conversations in the lunch room with your coworkers.
Your residency program, your school, and your workplace are some of the most obvious places to start to grow your network.
The key is to talk to people outside your concentration or healthcare specialty.
By putting in a little time to say hello and introduce yourself to people who are in different healthcare field you have already taken a step to creating a network for referrals.
Most healthcare providers get asked by their patients which other healthcare providers they should seek.
For example medical internists are often asked by their patients who they should see for their mental health.
If you're a psychologist or psychotherapist that intern knows and trusts, it's more likely they will refer their own patients to you.
Just be sure to keep in mind it's illegal to refer patients to other practices for money.
This is what makes networking so important.
Just remember to get to know them and think about how you could help them too.
Networking is a two-way street.
3. It Can Help You Find The Right Talent To Support Your Private Practice
Building a practice requires a team.
Find the right team by networking.
Continuing with the theme of "it's not what you know, but who you know," meeting the right people can help you down the road when you're ready to hire.
Let's say, for example, a lot of your patients ask about chiropractic services, to the point where you feel like it might be worthwhile to hire a chiropractor to provide those services in house.
Wouldn't you rather hire the chiropractor you've been referring patients to for years, who you know and trust to deliver excellent care to your patients, than a stranger off the street?
How To Network With Other Healthcare Providers
There's a wide world of healthcare providers and healthcare support staff to add to your network.
This includes:
Physician assistants
Physicians
Nurse practitioners
Allied health professionals
Healthcare business specialists
Healthcare support staff
Health insurance billing specialists
And more
Regardless of your role, keeping a network of colleagues handy will attract future opportunities.
Keep reading to explore a few successful strategies for how to network with other healthcare providers.
1. Join A Professional Organization
There is a plethora of professional organizations, associations, and societies you can join.
In addition to the clear networking benefits, joining one of these groups provides opportunities to stay on top of current updates, developments, and even trends in your industry.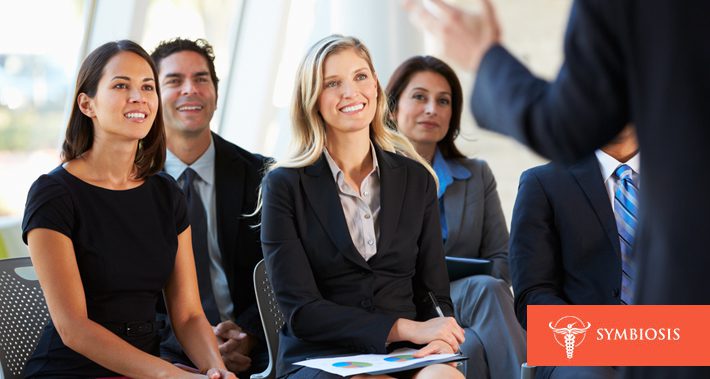 2. Attend Events In Your Niche (And Outside It)
Events of all kinds can be a great benefit to you as networking opportunities.
Some examples include workshops, seminars, and conferences.
Your membership to medical professional organizations will get you invitations to these types of events throughout the year.
Consider it a perk of the medical profession.
You should attend as many as possible to build up your network.
3. Make Use Of Social Media
Social media is a valuable tool to connect to medical professionals.
LinkedIn particularly is a great tool to stay in contact with your current network and offer suggestions to continually broaden it.
As well, there are several healthcare specific social networking sites you can take advantage of, including:
Remember to keep your profile up to date, including your contact information so that new connections can reach out if they have an opportunity they think you'll fit.
4. Follow Up With People
Follow up with people.
This is a big, yet simple task that many people fail to do.
This works to your advantage because you will immediately stand out if you follow up with the people in your network who you want to remain in contact with.
This is especially effective after meeting someone new for the first time.
Then, remember to stay in touch by commenting about posts, sharing career information, and even just checking in to see how they're doing.
Like we said before, it's important to remember here that networking is a two-way street and so you should always offer to be of service.
5. Above All, Be Of Service
Being of service is core to being a healthcare professional.
While you might not have a lot of spare time, volunteering for a local organization, especially if it's relevant to your work can offer a lot of benefits in the long run by developing your network.
You should check online to see if medical organizations are looking for experienced volunteers and then donate your expertise.
It's also a great line to add to your resume.
Contact Symbiosis To Start Your Own Healthcare Practice Today
These are just some great strategies you can use to develop your network, and then your career.
Your skillset is what gets you started, but the connections you make will push your career to the next level, wherever that may be.
A medical coworking space is a great opportunity to develop your network, while focusing on your patients without worrying about the logistics that usually accompany running your own medical practice.
Schedule a tour today with Symbiosis, to see how we can help you focus on your patients while we take care of the rest.
We look forward to working with you.