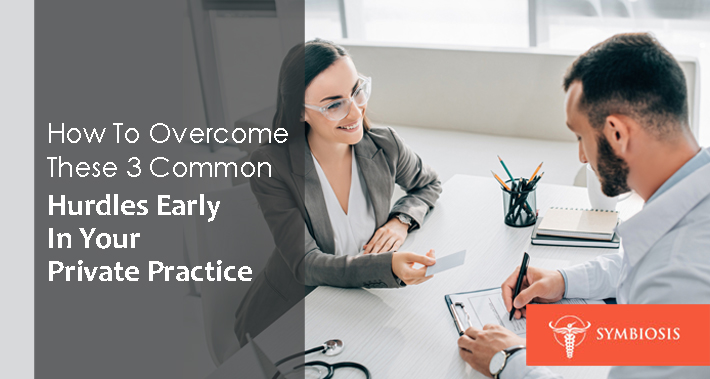 Whether you've just started your own private practice or are thinking of starting one, you're likely aware that starting your own healthcare private practicecan be a lot of work, especially at the beginning.
When you own a new business, there are a lot of small details to get sorted out.
Making sure your practice is organized, keeping up to date on patient and insurance billing so that you can get paid, and getting enough patients to pay the bills are all challenges you'll face.
So what can you do about these common issues to make sure your practice is successful?
One solution is to look into a medical coworking space.
A medical coworking space like Symbiosis in Washington DC provides everything you need to keep your practice running smoothly, so you can focus on your patients and medical care.
Read on to find out more about the common start up hurdles many new private practice owners experience, and what Symbiosis can do to help make sure your practice thrives right from the very beginning.
Building Up A Large Enough Patient Load
Getting enough patients is just one problem new private practice owners face.
Your patients (and their healthcare insurance) are the people that pay you.
If you don't have enough patients, you don't have a practice.
It's that simple.
But managing your patient load is a balancing game.
It's not just about an avalanche of new inquiries, but the type of patients you actually want to work with.
The type of practice you run may affect the number of patients you can see on a daily basis as well.
Not to mention, missed appointments can cost your practice money, so you need an effective strategy to minimize them and handle them when they do occur.
How Can Symbiosis Help?
As a medical coworking space, Symbiosis offers you both flexibility and resources to help you grow your patient base.
If you're early in your private practice, you likely don't have enough patients to maintain the lease of a traditional clinic space.
So your only option is to operate your clinic at a loss for a year or even longer.
With Symbiosis, however, you pay only for the space you actually use, when you use it.
This can help you save money when starting your private practice.
You can even continue working your corporate healthcare job part time while building your practice if you need to.
As your practice load grows, so can the space you use at Symbiosis.
Symbiosis' expert private practice digital marketing team can also help you attract more of your ideal patients to your private practice.
This way, you spend your time seeing the type of patient you like to see, rather than being at the mercy of whatever your corporate job boss tells you.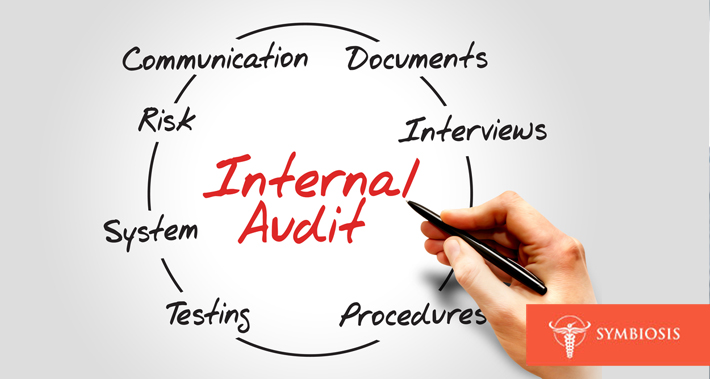 Billing Frustrations
Billing is one of the most frustrating hurdles for new practice owners.
Do you accept a particular healthcare insurance or not?
Do you accept any insurance?
Accepting healthcare insurance will help you access a much larger potential pool of patients versus going cash only based.
However, there are some important things to keep in mind.
First, getting credentialed with a particular healthcare insurance can require a lot of documentation, back and forth communication, and negotiation.
Second, once you accept a particular healthcare insurance, you must meet their deadline for finishing paperwork and submission of claims.
This can take up a lot of your time.
If you fall behind and miss deadlines for submissions and paperwork, you'll end up spending more time filing additional paperwork with the insurance company to get paid.
How Can Symbiosis Help?
One of the many benefits of the Symbiosis medical coworking space is our dedicated team of healthcare front desk support staff.
Our front desk staff is trained to deal with insurance questions, follow up with patients, and make sure your schedule is organized.
As well, Symbiosis' Symplify healthcare billing system is designed to take all the headaches out of billing.
Don't waste time submitting and processing your patients' claims or worrying about mistakes.
Symbiosis' billing system comes with an internal audit system designed to catch these mistakes early on.
With Symbiosis, you can be confident that your claims will be submitted and processed, and that you'll be paid without delay by the insurance companies.
When you don't have to worry about billing and insurance, you're free to focus on what matters most in a private practice; delivering high quality care to your patients.
Having A Disorganized Practice
It's common for new private practice owners to feel more disorganized and frantic than they ever expected.
After all, there are so many small details that are important to owning your own practice.
You may find them getting in the way of actually being able to see your patients.
The best way to keep on top of things so you can spend more time seeing your patients and less time stressing over the small details is to make sure you stay organized.
However, there are a lot of things that go into having an organized practice.
One of the biggest factors is having a system to help you keep everything in place, from payments, to appointment scheduling, to patient records.
Having a successful system allows you to spend less time on the small details and more time on the important things, like your staff and patients.
How Can Symbiosis Help?
At Symbiosis, you don't need to be the only person worrying about the small details.
The same front desk staff members helping you with scheduling and appointments are also trained in how to run an organized, efficient practice.
The billing system will help you meet insurance company deadlines and your practice will have a steady cash flow.
If you're new to running a private practice, you'll be able to slot yourself in with an already proven effective system.
When the small details are taken care of, not only do you have more time to spend with patients, but also a better work life balance and less stressors that can lead to healthcare burnout.
Contact Symbiosis To Start Your Own Private Practice Today
If you're looking to get out of the corporate healthcare world, starting your own private practice can seem overwhelming.
But it doesn't have to be.
Contact Symbiosis, and take your first step toward start your own private practice today.