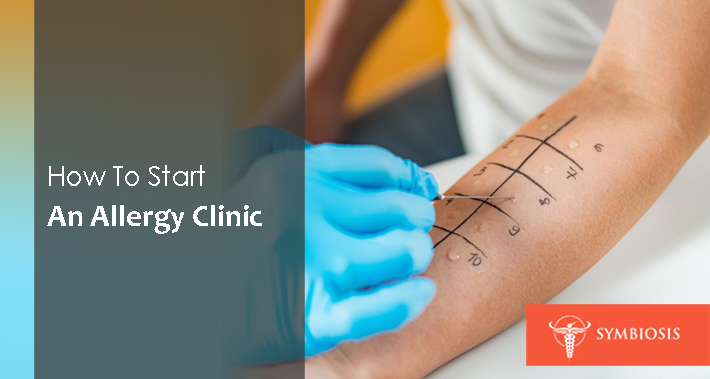 If you've been thinking about starting your own allergy clinic, you likely have a lot of questions.
After all, starting your own private practice isn't exactly a walk in the park.
On the contrary, it takes plenty of hard work, dedication, and perseverance to run a successful medical practice.
But it doesn't have to be as difficult as you might think.
Here at Symbiosis, we want to help lighten some of the load and guide you on your journey to starting your own private practice.
That's why we've put together this article.
Let's take a closer look at exactly what is required to start your own allergy clinic and how the medical coworking spaces here at Symbiosis can help.
Why Start An Allergy Private Practice?
Everyone has different motivations for pursuing a career in private medicine.
For some, the chance to be your own boss is the leading factor in their decision to open a private practice.
Owning your own allergy clinic will allow you to run your practice the way you want without having to answer to higher ups.
Similarly, you'll be able to choose your own work hours and vacation time.
This can help you maintain a healthy work life balance as a healthcare provider.
Private practices tend to have greater job security as well, since nobody can fire you.
But one of the biggest benefits to starting an allergy clinic is that you're likely to have better career satisfaction as a healthcare provider.
The benefits to starting your own private practice are virtually endless.
Speak to our staff at Symbiosis today to find out how starting your own private practice can benefit your career.
5 Things You Need To Start An Allergy Clinic
Now that you've heard all about the benefits of opening your own private practice, you might be wondering exactly where to start.
Not to worry – Symbiosis has you covered.
Read below to learn more about the most important things you'll need when starting your own allergy clinic.
1. A Scope Of Practice
The first step in creating your own private practice is deciding on your specific scope of practice.
For instance, will your practice specialize in inhalant allergens, food allergens, or venom?
Additionally, you'll want to decide on which types of allergy testing methods your practice will offer.
Examples of allergy testing methods that you might consider include:
Prick testing
Intradermal testing
Modified quantitative testing
RAST testing
Patch testing
Finally, you'll have to spend some time considering the types of treatment methods that you'll perform in your clinic.
Tablet, nebulizer, and biologic treatments are all options you might consider offering in your practice.
Do you want to offer these within your practice, or refer out for them?
2. A Good Clinic Location
Once you've decided on the scope of your practice, you can start shopping around for a location for your clinic.
Carefully consider which type of building you'll need to meet the needs of your practice.
For instance, an ideal location for an allergy clinic will have enough space for multiple refrigerators to store allergens, separate allergy testing rooms, and waiting room.
The location must also be capable of providing an appropriate space for compounding allergens.
Your dedicated allergy extract compounding area (AECA) must:
Be no more than 1 meter away from a sink
Have no nearby unsealed windows, doors to the outside, kitchen, or bathroom
Be in a low traffic area, away from patients
Be kept sanitary and have no crack, crevices, carpets, or overhangs
Be well lit and temperature controlled
Does your location meet these needs?
Beyond this, though, consider your clientele.
If you're working in downtown DC, is your clinic easily accessible by metro?
If you work mostly with seniors, is your building accessible?
If you're working mostly with children, perhaps it's best to set up near a school or near a pediatrics practice.
That way, you can network with other healthcare providers more effectively.
3. The Necessary Equipment
Proper equipment is just as important to your allergy clinic as its location.
After all, you can't exactly run a successful business with no medical equipment, can you?
Spend some time thinking about the equipment you'll need to start your own private practice.
Some types of medical equipment commonly used in an allergy clinic include:
Allergens specific to your practice's scope, such as inhalant, food, or venom
Medication allergens for penicillin testing
Syringes for mixing and injecting
Prick testing applicators
Vials
Testing wells for prick testing
Racks for vials and storage
Dilutant material, PNS, glycerin
Labels for mixing and shot preparation
Emergency medications and equipment, such as oxygenation and IV equipment, and essential medications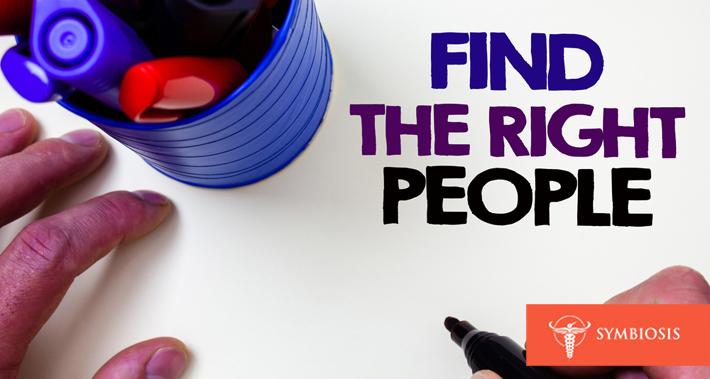 4. Reliable And Capable Support Staff
Your private practice will only be as strong as your support staff.
That's why it's so important to spend a significant amount of time hiring the best candidates and making sure that they are trained.
It's important to also check any state regulatory laws that might limit the responsibilities of your support staff.
Different states will have varying requirements on:
Level or training required for support staff
Laws for dispensing immunotherapy
Need for basic and advanced life support training
Therefore, it's crucial that you ensure all regulatory laws have been adhered to before opening your business.
RELATED: How To Hire And Retain Medical And Healthcare Support Staff In Your Private Practice
5. A Steady Stream Of Patients
Finally, no medical practice would be able to survivor without a steady stream of patients.
Therefore, it's important that you spend some time considering how you'll attract potential patients to your clinic.
Joining a professional organization, such as Symbiosis, can help you network with likeminded professionals and share referrals in order to grow your practice.
Beyond that, we can offer best practices for marketing your private healthcare practice.
Our private practice digital marketing strategists have helped many of our partner practices grow and become successful.
How The Medical Coworking Space At Symbiosis Can Help
Joining the medical coworking space at Symbiosis can help transform your private practice.
A medical coworking space provides an opportunity for like minded entrepreneurs to get together to share ideas and pool resources.
At Symbiosis, our medical coworking space can help you network with other healthcare providers, organically grow your own business, and safe you plenty of time.
At Symbiosis' medical coworking space, we offer:
Staffing
IT support
Mail concierge
Security
Janitorial services
And much more
Beyond that, however, we also offer strategies designed to help you get to profitability in your practice much quicker than the traditional route.
So, what are you waiting for?
Questions? Ask Symbiosis!
At Symbiosis, we want to see your private practice flourish.
Our dedicated staff are available to help answer any questions and point you towards the next steps in joining our medical coworking space.
Contact Symbiosis today to get started on building your dream private practice.