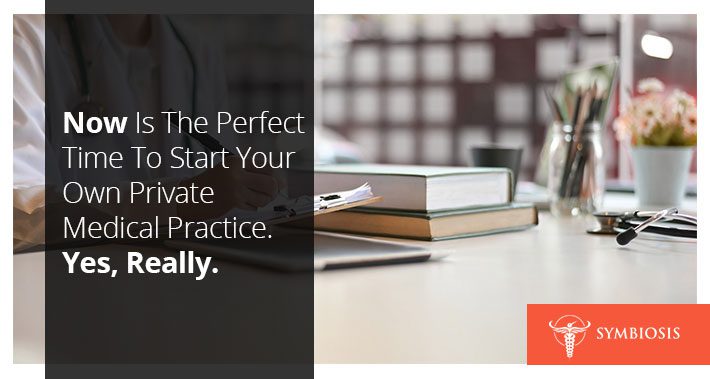 It's no secret that times are tough right now.
The continuing difficulty due to COVID-19 has meant many clinics are seeing drastically reduced numbers in patients and cutting the hours of their staff.
At the same time, large medical clinics and hospitals are busier than ever.
Many folks across the country have been out of work, some for months.
And as dissatisfying as it might be, you've got a stable job with a steady paycheck coming in.
Before the COVID-19 crisis began, you were considering starting your own private medical practice.
But in times of such uncertainty, it can be tempting to cling to the areas of certainty that you do have – namely, your stable hospital/clinic job.
It might be counterintuitive, but a time like this is the perfect time to venture out.
Yes, really.
Hear me out
What's Coming In The Future?
Few of us alive today have ever dealt with such a world-changing event before, so it's hard to know how to react.
It's scary, no doubt.
But take a step back for a moment and think logically about it.
As I sit here writing this article, several vaccines are being developed around the world.
If you have faith in modern medicine – and of course you do, you're a part of it, after all – then you must understand we'll develop some way to fight this virus.
Once that happens, things will start to normalize.
Maybe not overnight, but they will.
So as overwhelming as things currently are, it can be heartening to recognize that they won't always be that way.
Starting A Private Medical Practice Takes Time
At the same time, you might be thinking you have to quit your job right away and dive into starting your own private medical practice full time.
But there's room for a more measured approach.
Unlike many other types of healthcare providers, medical practices take lead time to get going.
This is especially true right now, but even in the best of times it takes a while – and it mostly has to do with insurance.
To get approved as an insurance biller generally takes anywhere from 60-120 days.
As well, you'll need to put together the marketing collateral you need to promote your new clinic.
A big part of this will be your online presence – your website, social media platforms, etc.
When it comes to marketing after you open your private practice, a big part of that is SEO – search engine optimization.
If you've never heard of that before, it's the process of getting your website to the top of Google.
It's an incredibly powerful way to grow your business, but the reality is it does take time.
Time to build your website, first of all.
And then time to work your website and give the search engines what they're looking for to get you ranked high enough to get traffic and some client inquiries.
That's a whole lot of waiting.
But while you're waiting, you can still work your current job, still bring in a paycheck, and then transition into your private practice once it has had a chance to pick up.
Is it really that simple?
Not quite.
How Symbiosis Removes The Obstacles To Starting Your Own Private Medical Practice
Of course, there's more standing in your way than just getting approved by insurance and getting your website to the top of Google.
There's finding the right location to start your clinic , setting up the IT infrastructure and operations processes, hiring staff, and a lot more.
This is where Symbiosis comes into play.
When you decide on starting a medical clinic business with Symbiosis, you're getting a clinic-in-a-box – everything you need to start your clinic. Just bring your expertise and credentials.
Here are some of the problems Symbiosis helps you solve.
1. A Fully Prepared Medical Office With An Official Address In Days
If you wanted to go solo, it will take a considerable amount of time to get your medical office prepared.
First of all, you'll need to find a location.
Then you'll need to renovate it.
You'll need to coordinate a number of different trades people to get the job done, but before that you'll need to know what even needs to be done in the first place.
Do you need new electrical work? New plumbing? New HVAC? New windows?
You could make your life a little easier by hiring a general contractor, but how do you know what to look for in one and if you're being overcharged or not?
With Symbiosis, you don't have to worry about any of that.
You'll step into a brand new, turn-key clinic space designed to meet your needs.
All you need to do is practice medicine.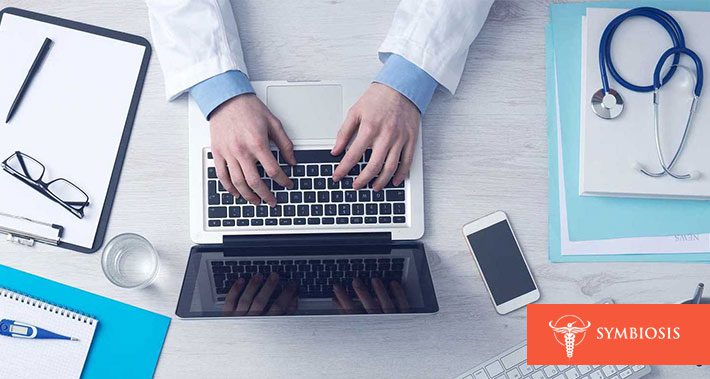 2. Legal, Operations, Strategy? We've Got You Covered
Naturally, there's a lot of oversight on somebody running a medical clinic.
And it should be that way – after all, you're dealing with someone's health.
But as a result, there are many legal hurdles to jump through.
Are you HIPAA compliant?
Do you have the proper licensing for the jurisdiction where you practice?
And beyond that, what about the operational or strategic issues?
What sort of software are you going to use to manage your clinic?
How will you protect your patients' private information?
Who's going to take out the garbage and keep the clinic clean?
Who's going to take care of scheduling?
There are hundreds of tiny little decisions that you as a healthcare provider owning a private medical practice will need to worry about.
When you work with Symbiosis, we'll take care of 99% of them.
We offer a turnkey solution, so you can focus on what you're good at – providing healthcare.
3. Insurance
If you've been practicing medicine as part of a larger organization like a hospital, you're likely covered under your employer's insurance.
But if not, you'll need your own coverage.
But the world of insurance can be as confusing as real estate to navigate.
What's the best option for your needs?
Insurance salespeople have that reputation, and yes not all of them are like that but it does present a challenge in finding a trustworthy one.
But that's not the only issue you have to deal with as far as insurance goes, is it?
You'll need to get credentialed with the various health insurance providers you'd like to participate with, and navigating that world is just as confusing.
Not to worry.
Symbiosis has you covered.
We'll set you up with all the insurance you need to run your practice.
4. A Digital Marketing Strategy
Okay, so you've started your own private medical practice.
Now what?
Lots of people like to quote that famous line from Field of Dreams – if you build it, they will come.
That might be true for a baseball diamond, but not for a private healthcare clinic.
If you build it, so what?
You might be the greatest doctor alive, but if nobody knows your clinic exists, nobody is going to see you.
That's where digital marketing comes into play.
Symbiosis works with an industry-leading team of digital marketers who will make sure your potential patients find you.
From website design to search engine optimization, email marketing to branding collateral and much, much more, you'll get an online presence that looks fantastic and, more importantly, that gets found in search.
5. Being Able To Practice Part Time
So, we get it.
It's an uncertain time, and it's important to feel like you have a sense of stability.
So even though you don't love your job, it might be one of the only sources of continuity in your life.
But you still want to start a private healthcare practice.
Not to worry – Symbiosis can help.
With Symbiosis, you can be in private practice as much – or as little – as you like.
At first, you may only be able to practice a couple days a week while you continue working your job as an employee.
If you rented your own space, you've got just as much rent to pay.
But with Symbiosis, you pay only for the space you need.
And then, as your practice grows and you work your way up to being your own boss, your space at Symbiosis can expand in relation to your needs.
To find out more about how to work with Symbiosis, contact us today.
Don't put off your dream of opening your own private medical practice any longer – contact Symbiosis today.