Our Community
Symbiosis is home to a variety of healthcare practices which work individually and with one another to provide the best patient outcomes. Here is a list of our clients.
The mission of Capitol Physical Therapy is to help clients understand their bodies better and subsequently reach their goals. We work one-on-one with patients to help them recover from injury, chronic pain, surgery and more. We also teach them to be proactive with injury prevention. Physical therapist and owner, Subha Nagasubramanian, completed her Post-Professional Masters with a focus on Orthopedic Physical Therapy from the University for Pittsburgh in 2006. She is a Board Certified Orthopedic Specialist and trained in Dry Needling and is a certified manual therapist.
To make an appointment, call 202-794-6821 or book online.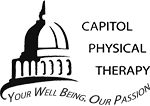 District Speech and Language Therapy believes that fostering strong relationships with clients is key to successful and effective speech and language therapy.   We believe in going above and beyond for our clients. To us, that includes not just meeting the client's needs, but also being a continuing resource for them. This ensures the whole client is served, not just the impairment. Jennifer Branchini (Founder) is a clinically certified speech language pathologist practicing in Washington, D.C.  She received her M.A. in Communication Disorders from the University of Florida and a B.A. in Psychology from the University of Miami.
To make an appointment, call 202-417-6576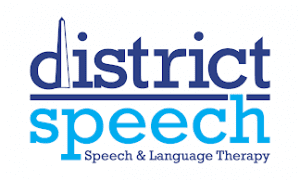 Mint Electrology uses electrolysis to remove unwanted hair permanently. Electrolysis is an approved permanent FDA hair removal methodbecause it destroys the follicle. At Mint Electrology all treatments are with thermolysis - which is heat destruction. It is the quickest & safest method and is 100% effective on all hair types and all skin types. At Mint Electrology your service is achieved with the most technically advanced hair removing device available. Owner and electrologist, Russell Karkoska, is credentialed by the American Electrology Association.
To make an appointment, call 202-505-6468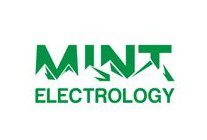 The mission of Concept Wellness Center to provide high quality customer service, medical experience, and commitment to health and wellness to all our patients. Our goal is to make you feel better as quickly as possible. We strive to help you improve your quality of life, achieve your wellness goals, and heal your body to live your best life possible.  Owner and provider, Lovelyn Bialose, is a Nurse Practitioner based out of Washington, District Of Columbia and has been practicing for 6 years.  She received her Nursing Education from University of Maryland University College . And also, her Master's Degree in FamilyPractice Nurse/Nursing from Mountain State University College.
To make an appointment, call 202- 816-0573
Offsite Clients
We provide services, practice management, billing, website, HIPAA compliant document and email management etc to our offsite clients.
New Horizons Wellness Services, LLC is a coordinated care clinic specializing in providing evidenced-based occupational and speech/language therapy, social skills groups, and psychological services for children, adolescents and adults. We strive to provide comprehensive, collaborative, and quality therapy services for a variety of disorders and needs. Our mission is to help the patients we serve reach their full functional and emotional potential.
To make an appointment, call 503-352-0240 or email [email protected]