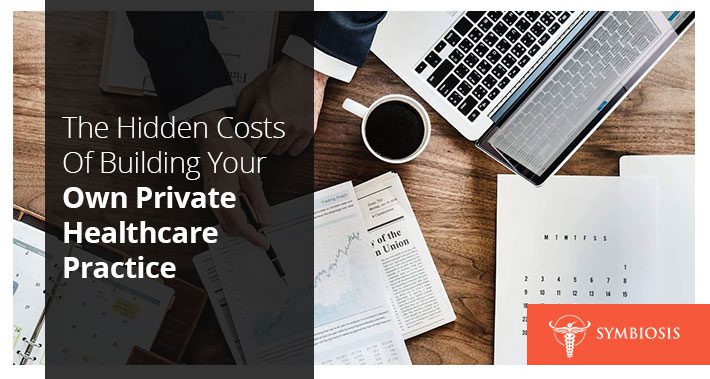 So you've recently graduated from residency or your related field, and you're ready to practice healthcare.
Or maybe you're just sick of being overworked in your corporate healthcare job and dream of going out on your own.
Whether you're a physician, anurse practitioner, anorthopedic practitioner or any other healthcare provider, you might be thinking about starting to build your own private healthcare practice.
This can be quite overwhelming for many people.
Maybe you've started your career working for someone else, in a clinic or hospital setting, and as you gain experience and confidence, the idea of starting your own practice might start to look more and more appealing.
You want to be your own boss and set your own hours.
The thought of having this freedom is definitely appealing on the surface; however there are many factors and costs you may not have considered.
Let's take a closer look.
How Much Does It Cost To Build Your Own Private Healthcare Practice?
The up front cost of opening a private practice health care clinic can be a steep one.
Here is a break down of the factors you will need to consider:
Office space: this can cost you several thousand dollars per month on its own, depending on factors such as your location and how much space you need for your practice
Payroll: Plan to budget at least $3000 per month for a qualified, full-time medical receptionist
Insurance: This line item will run you at least $1000 per year, and an additional $5,000 to $15,000 for malpractice insurance
Equipment: Plan for at least $10,000 to $15,000 for initial purchases of the equipment you need, depending on what type of healthcare provide you are.
Vendors: This category includes vendors for billing, insurance enrollment, processing credit cards, payroll, sharps disposal and phone/internet, and that's just a starting point. Budget for $5000 initially, and around $700 per month after that
Overall, you will likely need to plan to spend at least $20,000 to $30,000 up front to get your practice off the ground, and then an additional $6000 per month.
However, these numbers are the average for the entire country –in DC or in other major cities, you might face prices much higher, even up to $70,000.
But What About The Hidden Costs?
As you can see, there is a high price tag associated with starting your own practice.
But in addition to the costs outlined above, there are more hidden costs which might not seem immediately obvious.
We've outlined some of these hidden costs for you to consider below.
1. Hiring Someone To Put Together A Business Plan
If you went to medical school, you'll need to enlist the help of someone more business minded to help you create a business plan.
This will take into account your projected revenue and debt, accounting for anticipated expenses and revenues.
A business plan will be what the bank looks at when deciding whether to offer you a loan to help get your practice off the ground.
This is important, since not many people will have the $20,000 to $30,000 of initial expenses saved up, especially if you're fresh out of school.
It's important that you spend the time and hire the right person to write you a business plan that will get you approved for your loan.
2. Finding And Hiring Your Staff
Once you have secured funding, you will need to hire staff for your practice.
It's not as simple as creating a job posting, and accepting resumes, though.
You might need to spend some money to help target your posting to find the most qualified candidates.
After you spend time interviewing candidates and have found someone who you believe is suitable for the role, you'll want to run a thorough background check.
Even if you are starting out only hiring an office manager, they will have access to sensitive patient information, and it's important to hire qualified, trustworthy staff.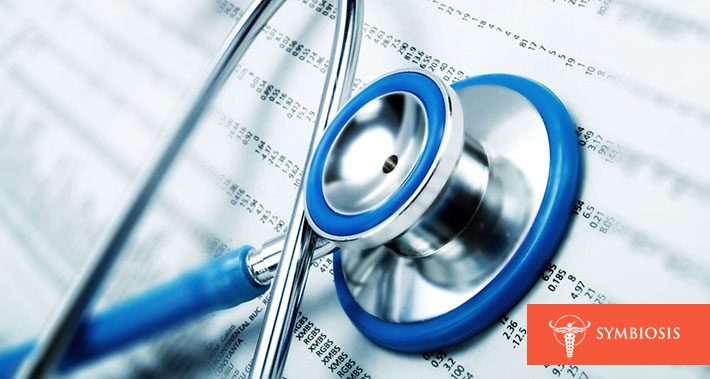 3. Complimentary Services
Mailing out reminders to patients, printer ink, and the water cooler in your office are all factors which you might not think about much, but these costs can add up.
Additionally, there are a number of professional services which you will likely want to have on retainer, meaning that you pay them a small amount regularly, in return for being able to call them for advice as needed.
Professionals you might want to have on retainer include:
Financial planner
Accountant
Insurance agent
4. Administration and Practice Management
In order to ensure that everything needed to run your practice is done in a timely and efficient manner, you will need to have policies and procedures in place for things such as:
Registering new patients
Scheduling appointments
Billing
Once you have a system and procedures in place you will need to continuously evaluate if the system is working, or if it needs tweaks and changes.
5. Time
You now have a list of things you need to do to open your practice.
It includes:
Finding space and setting up a lease
Hiring staff
Creating a business plan and getting bank loans
Setting up vendors
Implementing practice management procedures
Finding professionals you want to work with
And also seeing patients.
Once you have taken care of all the required overhead, your core business still revolves around being able to see patients.
This means you'll need to have the time and energy left after all of the set up involved with the business.
Is there an Alternative?
Does all this feel overwhelming?
Is it holding you back from setting up your own practice?
Before you run back to your corporate health care, or hospital job know that there is a better way.
Symbiosis can empower you to take control of opening your own practice, without having to worry about huge overhead costs, hiring staff, or having to set up an office management system.
This way, you can focus on growing your practice and providing care to your patients – because that's why you got into healthcare in the first place, right?
Contact Symbiosis To Start Your Own Private Practice Today
Are you ready to open your own practice, but want to skip most of the steps outlined in this article, and get to the business of looking after patients?
Symbiosis can help – we've done all of the background work to open office space, and depending on which package you choose, we can help take care of many services including:
Billing
Clinic IT infrastructure & support
Business consultation
Website construction
Digital marketing & clinic growth strategies
Office manager roles
And lots more.
Our experience will help you avoid common hurdles early in your practice.
Contact Symbiosis, and take your first step toward starting your own private practice today.