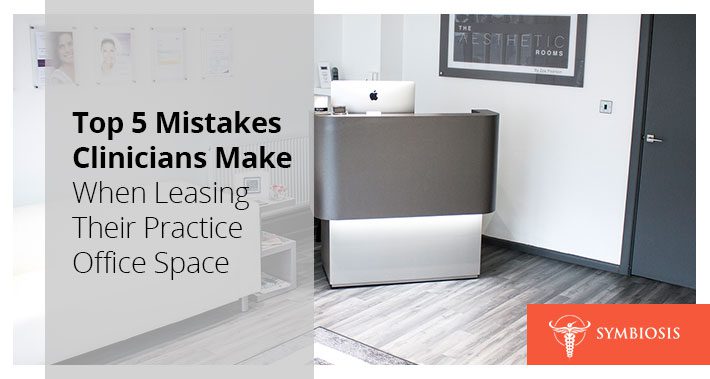 Are you a healthcare provider wanting to start your own private medical practice?
If so, it's up to you to find the right real estate for your new clinic.
For many providers this is an expensive, stressful, and time consuming task.
So much so, in fact, that many realtors and lawyers specialize in finding healthcare clinic space.
But it doesn't exactly help – in fact, in many ways the process is even more confusing than it used to be.
But part of avoiding the common mistakes others have made is to recognize what those mistakes are in the first place.
Read on for the top 5 mistakes healthcare providers make when leasing practice space.
How To Start A Medical Clinic In Washington DC
If you run a traditional office, the most you'll have to think about is where to put your cubicles and how to lay out your IT infrastructure.
But to open a private medical practice is different than a regular office.
From sterilization to space for specialized equipment and so much more, a healthcare practice space has a set of unique challenges.
This means you'll need more specialized knowledge when leasing such space.
What follows are five very common but very serious mistakes healthcare providers make when signing a new clinical office lease.
Here at Symbiosis, we work to solve these problems and streamline the process for healthcare providers starting their practices.
If you're wondering how to start a medical clinic in Washington DC, make sure you avoid these five mistakes.
1. Trying To DIY It
You're a healthcare provider.
It doesn't matter if you're a medical doctor, a dentist, a physical therapist, a speech therapist, a chiropractor, or something else.
You spent years and years in school, becoming an expert in your field of study.
And now, as a professional, you're used to people coming to you for the answers.
But how much time did that give you to study the intricacies of the commercial real estate world?
To find the right place, you'll need knowledge on local market conditions, location specifics, real estate taxes, and a lot more.
To say the success of your practice relies on this is no exaggeration.
As a healthcare provider, your time is best spent focusing on your practice and working with your patients.
You hire an accountant to do your taxes.
You hire an attorney to handle your legal affairs.
You should hire a professional to find your space as well.
How Opening A Private Medical Practice With Symbiosis Solves This
Without Symbiosis, the best way to find a space is to find a qualified, conflict-free healthcare office expert to guide you through part of the process.
But you'll still have to involve yourself in finding the right person to work with.
You'll still have to do most of the heavy lifting.
And you still have to pay a significant chunk of money up front to get your hands on the right place.
With Symbiosis, you'll get a turnkey solution for clinic space tailored to your specific needs, in a prime location.
2. Choosing The Right Location
The old real estate adage holds true for starting up a private medical clinic as much as anything else.
The more conveniently you locate your practice, the more likely it is to survive and thrive.
Of course, the best case scenario is to find an underserved area and set up shop there.
But how can you tell the difference between an area that's underserved, and an area where the demand just isn't there?
Healthcare providers usually don't have the type of specialized knowledge needed to do market research to find out.
What's more, it's not uncommon for the most underserved areas to command the highest rents.
At the same time areas with an oversaturation of healthcare providers near major hospitals also command the highest rents.
So if you want to open your own private practice, this leaves you with a hard choice.
You can both pay absurdly high rents and hope for the best, or you can open your practice in the wrong location.
How Opening A Private Medical Practice With Symbiosis Solves This
When Symbiosis chooses a location, it's based on detailed market research which includes not just healthcare market saturation, but also patient demographics.
Furthermore, because Symbiosis has already done most of the hard work upfront, this model allows healthcare providers to open practices in premium locations at a fraction of the cost compared to going it alone.
When you work with Symbiosis, you'll get access to a prime location for your clinic.
And perhaps most importantly, you won't have to do any of the work to find it.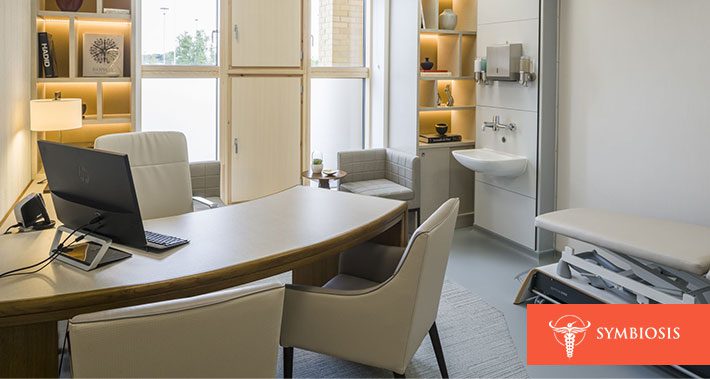 3. Underestimating The Cost Of Tenant Improvements
Depending on what type of healthcare provider you are, starting a private practice will mean wildly different costs of renovation.
And in the vast majority of cases, you'll be on the hook for it.
Prices can range from $50-$250 per square foot, which can really eat into your budget.
But okay, so you plan for it.
You speak to a general contractor to help get an accurate estimate of the costs.
You speak to a commercial realtor and a real estate lawyer to negotiate a favorable tenant improvement allowance.
But there are a lot of other factors at play.
It's hard to make a 100% accurate estimate of renovating a space.
Even if everything goes as planned, it's not unlikely that you'll find yourself six figures in the hole once your renovations are finished.
How Opening A Private Medical Practice With Symbiosis Solves This
When you work with Symbiosis, you're walking into a freshly created space that's already designed to meet your needs.
Finding a contractor, finding an interior designer, going through the renovation process, watching the budget of the project expand and eat up more of your startup capital – each of these concerns is minimal to non-existent.
With lower startup cost for starting a medical clinic business and a quicker timeline to profitability, Symbiosis can help.
4. Underestimating The Timeline And Complexity Of Your Renovation
Don't forget that while you're renovating your space, you're still paying rent as well.
Renovations are time consuming – expect the process to take several weeks or even months, especially with something as complex as a medical facility.
For example, a podiatry practice requiring a digital x-ray unit will take considerably longer to design, permit and build than a speech therapist or psychotherapist's office.
And the more time you spend building the physical space of your practice, the less time you have to build your actual practice of working with patients.
How Opening A Private Medical Practice With Symbiosis Solves This
You'll be able to begin your practice almost immediately after signing with Symbiosis.
Most of what you need to practice is already in place at our facility.
So rather than spending months emptying your pockets while you have no space in which to practice, Symbiosis will help you get started far more quickly.
5. Trusting the Landlords and Their Agents to Represent
In a lawsuit, it is illegal, unethical – and even unreasonable – for an attorney to represent the defendant and plaintiff at the same time.
And you can see why – your attorney's job is to represent your interests, and they can't do that when they're playing both sides.
Unfortunately in real estate transactions the practice of "dual agency" is legal and done all the time by so-called "full service" real estate agents.
These agents' interests are in lock step with their landlord employers and their singular aim is to maximize the rent paid by the healthcare tenants.
Many unsuspecting healthcare providers trust these very same landlord/full service agents to advise them in their real estate negotiations.
The inherent conflict of interest in dual agency relationships plagues the commercial real estate industry.
Unfortunately, most healthcare providers aren't aware of this, and end up getting trapped in a legal relationship where they can't possibly win.
How Opening A Private Medical Practice With Symbiosis Solves This
Symbiosis primary interest is with our partner healthcare practices.
Our business model is based on maximizing your healthcare practice profitability.
Essentially, the better your private medical practice does, the better we do.
Thus Symbiosis's primary interests are in the success of your healthcare practice, and the strength of our partnership with you.
Contact Symbiosis Today
Are you thinking of starting your own private medical practice, but don't know where to start?
Sick of working so hard in school to become just another cog in the wheel of a big corporate healthcare environment?
Have you dreamed of being the captain of your own destiny, but the thought of everything that goes into starting a practice makes your head spin?
If so, you're not alone.
The process of starting your own private healthcare practice is overwhelming, but it doesn't have to be that way.
Symbiosis can help.
We partner with healthcare providers who want to start their own private practices.
When you work with us, you'll be able to avoid a lot of the logistical issues that come with getting started.
After all, you're a healthcare provider.
Shouldn't you be spending your time providing healthcare?
Contact Symbiosis today to speak with one of our consultants, and find out how you can take your first steps toward starting your own private healthcare practice today.