Why Symbiosis
Starting your own healthcare practice or expanding your existing practice takes time and effort you can't spare.  Finding a location, negotiating a lease, hiring an office administrator, setting up an EHR system — and many more time-consuming tasks — can overwhelm any aspiring entrepreneur or clinic owner.
Compare starting your own practice vs. having Symbiosis do it for you: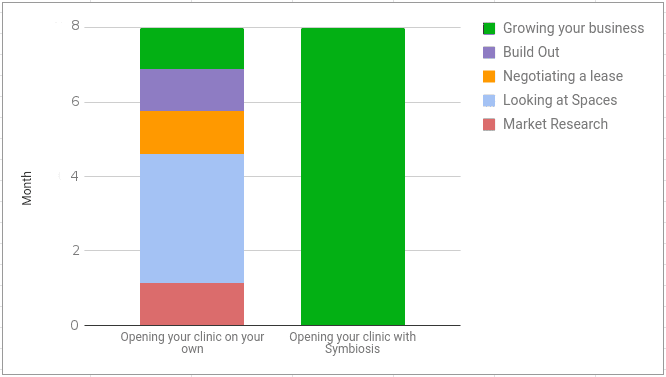 Symbiosis takes the time commitment and guesswork out of running a practice, leaving you to focus on your patients and still make a profit.  Partnering with us allows you to decrease your risks, get started right away and save money. No need for a huge bank loan. Your office will already be set up and ready to go.
Time it takes to earn a profit on your own vs. earning a profit while partnering with Symbiosis :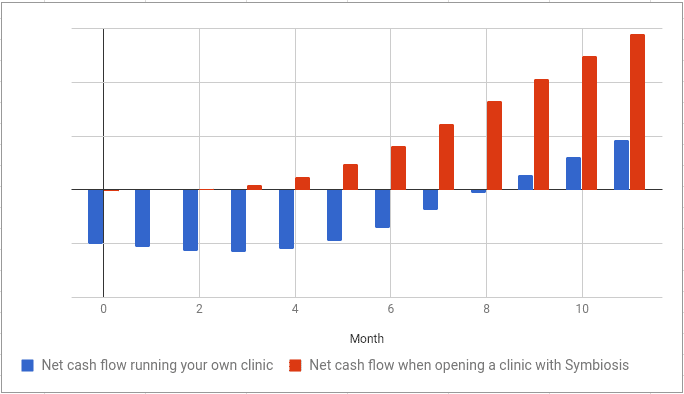 Symbiosis locations are a result of careful market study, providing your practice with the best possible combination of referring providers and patients. We do all the homework so you don't have to.
Our model is different from our competitors and, we believe, much more effective. At Symbiosis we don't take your hard-earned profits or tell you how to run your business. We help you succeed by supplying the space, resources and support you need to grow your business.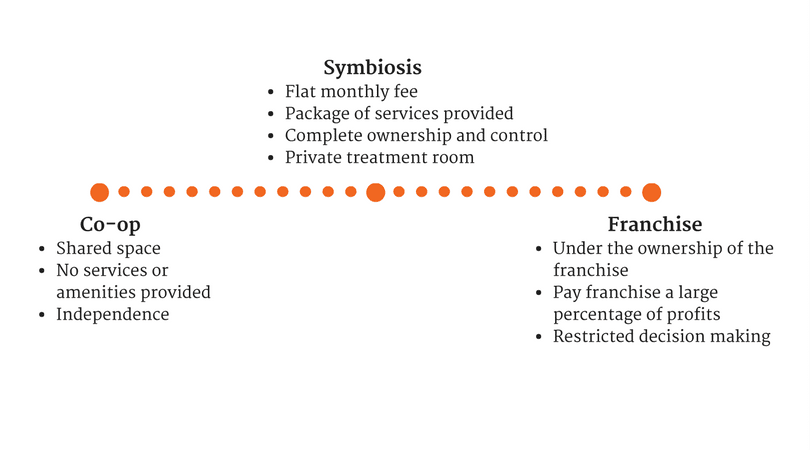 Who is a good fit for Symbiosis?
Practitioners looking to open their own clinic or clinic owners looking to expand. If you want to try out Symbiosis to see if it is a good fit for you or if you already have another practice, you can be part-time with us! Call us at 202-794-6820 to learn more about part-time options.
What comes with a Symbiosis partnership?