Symbiosis works with healthcare providers nationwide to help and grow their own private practice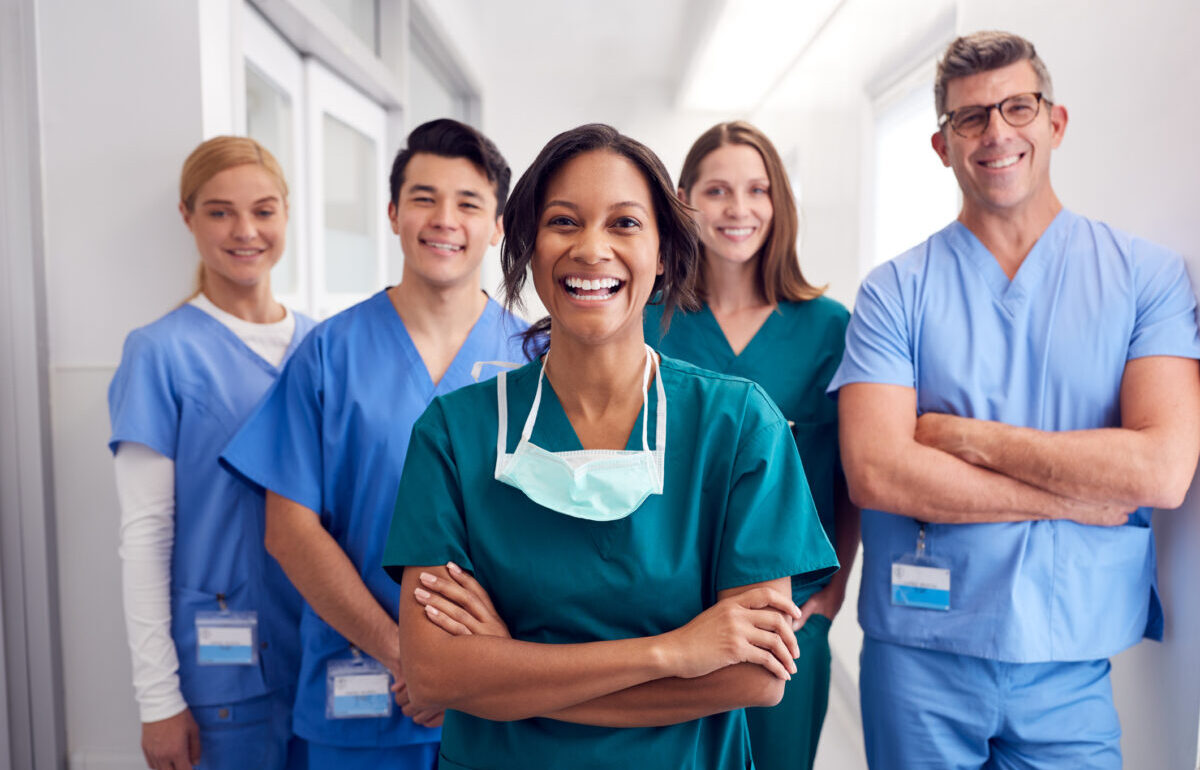 PRACTICE MANAGEMENT SOLUTIONS
Looking to start your own private practice? Or do you already have one and are looking to grow? Symbiosis can help.
Read on below to find out more about how we can help you manage your private practice, so you can focus on what you do best – provide healthcare.
THE WORLD OF HEALTHCARE IS CHANGING.
Not too long ago, it was common for healthcare providers to work in private practice.
Medical doctors, speech therapists, physical therapists, and more would run their own clinics, providing healthcare direct to their patients.
BUT THAT'S NOT LONGER THE CASE
THESE DAYS, MOST HEALTHCARE PROVIDERS WORK IN CORPORATE JOBS.
Hospitals, health systems, or other corporate entities. And that's not good for patients – or for you, the healthcare provider.
If you didn't start off in corporate healthcare, you might have ended up there after high operating costs pushed you to sell your practice.
At a corporate healthcare job, you're subject to the whims of your company's board, who generally aren't healthcare providers. They get to determine how many patients you see, when you see them, and what quality of care you get to offer. And if you're not quite meeting the unrealistic quotas they set for you? You're fired.
WE DON'T THINK THAT'S RIGHT.
It's expensive to start and run your own private practice the traditional way.
A commercial lease, all the equipment you need, legal compliance, insurance, support staff, IT services, janitorial services, marketing, and so much more – all this can add up to very high startup and operating costs.
And even after all that, there's no guarantee your practice will be successful.
BUT IT DOESN'T HAVE TO BE THAT WAY. 
Here at Symbiosis, we think it's best when healthcare providers have the option to start and run their own private practices.
AND WE'RE HERE TO MAKE IT EASY.
If you're just starting out, consider one of the the Symbiosis medical coworking spaces in the mid-Atlantic United States. You'll get access to the essential space you need to start your own private practice in a highly desirable location, for one low monthly fee.
OUR SERVICES WILL PROVIDE
We'll take care of billing, scheduling, marketing, staff, IT, credentialing with insurance, revenue cycle management, and more, so you can focus on what you do best – practicing medicine.
And if you're already running a private practice, Symbiosis can still help. We can manage your billing and IT processes, taking the biggest headaches out of running your practice. And our private practice digital marketing team will make sure you stay busy with a steady stream of new patients.
Skeptical? Book a free consultation with us today, and discover the difference Symbiosis can make.
JOIN SYMBIOSIS TODAY
THE BENEFITS OF WORKING WITH SYMBIOSIS
Whether you've owned a clinic for years or you're dreaming of starting one, Symbiosis can help. Below, you'll find just some of the many benefits of the Symbiosis clinic management system.
REDUCE YOUR STARTUP COSTS
Starting your own private practice the traditional way will cost a minimum of six figures – and that's before you make a dime. Symbiosis can cut that cost down by over 90%, without sacrificing your freedom, work life balance, or quality of care.
GET TO PROFITABILITY FASTER
What good is a private practice if nobody comes to it? With the help of our expert private practice healthcare digital marketing team, Symbiosis will work to fill your schedule with exactly the type of patients you want to treat.
REDUCE YOUR WORKLOAD
You went to school to be a healthcare provider, not a bean counter. The Symbiosis team will take care of credentialing and insurance billing, revenue cycle management, scheduling, IT, and more, so you can focus on what you do best – practicing medicine.
GET PAID WHAT YOU'RE WORTH
Does your clinic take insurance? If so, you're almost certainly not being paid what you're worth. The average clinic loses about a quarter of its annual revenue to insurance issues. The Symbiosis team can help you recover what you're rightfully owed.
A SPACE THAT GROWS WITH YOU
What happens when you outgrow your clinic space? Being locked into a years long commercial lease can hold you back from growing your practice – and your revenue. But the Symbiosis medical coworking space can grow with you – and you only pay for what you use.
WHAT OUR MEMBERS ARE SAYING
Excellent
5.0
★
★
★
★
★
Based on 7 reviews from
review us on
Arta Medical Spa
★★★★★
Both the Symbiosis team and their business model are exceptional! Each member of the team is incredibly knowledgable, professional, and resourceful. Everyone is responsive and supportive, and they each make themselves available as a resource in a very human way. I am so grateful to have come across this business and to have collaborated with them in my professional and entrepreneurial ventures!
Response from the ownerThank you so much for the kind words! You are the embodiment of why we started this company. We want you to focus on what you really care about and leave the operational headaches to us!
Kaliyamoorthy Arunachalam
★★★★★
This capital Physical Therapy clinic is absolutely astonishing! Suba is very knowledgeable and detailed when it comes to educating and helping with pain relief . She is very knowledgeable and fun, decreasing my daily pain has become easier and recommendations. Front desk staff is very welcoming and organized she makes schedules and appointments very easy to follow. The overall clinic is very clean and the covid protocols are top tier I highly recommend this clinic to anyone looking for different ways to manage pain and gain knowledge physical health.Thanks Suba 🙏
Response from the ownerThanks for leaving a review. Capital PT is our partner. You can leave a review for Capitol PT here.https://g.page/r/CTgIbEWN8uEyEA0/review
Marilee Aronson
★★★★★
Symbiosis is run by a wonderfully enthusiastic and competent team invested in the success of their community members. They always have the best interest of their members at heart; and they are consistently flexible, accommodating and resourceful. They provide a range of support from concrete administrative services to more general strategic input. I highly recommend Symbiosis as a place for your business to grow and thrive, and I have so enjoyed my involvement as a Symbiosis community member from its inception.
Response from the ownerThank you for the kind words!!
Jennifer Branchini
★★★★★
The team at symbiosis has been so instrumental in helping get my business off the ground. Arun, the owner, tells me over and over again "we are here to help you succeed" and I know this is true. They help me problem solve issues I'm having, help my business be more efficient, and give me ideas for marketing. They are also just incredibly kind and friendly. I'm so grateful to have their support!
Melodie Ethel-King
★★★★★
Symbiosis is extremely resourceful. They understand the costs involved in running a practice and have helped us to save money while providing excellent service. They have helped to integrate multiple systems within our clinic including paperwork, electronic medical records, advertising, phone systems and HIPPA compliance. They also proactively manage our IT infrastructure and consistently provide timely service and recommendations. They are great problem solvers!Our clinic recently launched our completely revamped website and couldn't be any happier with the way the site turned out. They took our old website with outdated graphics and fonts. They transformed it into a modern and incredibly attractive site while improving security.Working with Symbiosis has provided us with a level of comfort to focus on our core business while they focus on the information systems needed to support our operations.Rehab Director, New Horizons Wellness Services
Start Building the Healthcare Practice of Your Dreams. Symbiosis Can Help. Contact Us Today to Find Out How.
FREQUENTLY ASKED QUESTIONS
Because of our innovative business model, you may have many questions about how Symbiosis works. Below, you'll find some of the more frequently asked ones.
If you don't find your question below, contact us – we'll be happy to answer.
LOCATION INFO
Symbiosis is located just two blocks away from The White House, in historic downtown Washington DC. Steps from Metro Center and McPherson Square metro stations, we're in among the most accessible locations in the city.
Office hours: Monday – Friday, from 7AM to 7PM GMT +8
CALL US  +1.202.794.6820
EMAIL US  [email protected]
JOIN SYMBIOSIS TODAY
Downtown Washington, DC
1331 H Street NW, Suite 200
Washington, District of Columbia
20005
Tyson's Corner, VA
8320 Old Courthouse Road, Suite 401
Vienna, Virginia
22182