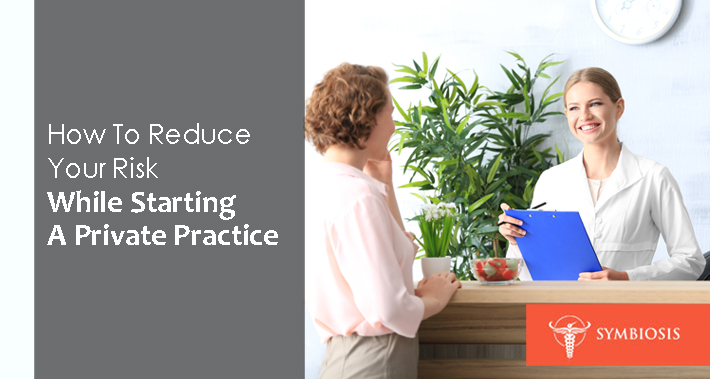 So, you've decided to venture into starting your own private practice.
First off, congratulations!
Opening your own private practice provides a lot of great benefits to medical practitioners, such as yourself.
These include:
The ability to be your own boss
Freedom to make your own professional decisions
And many more
Whether you're a fresh graduate eager to make their mark in medicine or an established physician considering a career change, opening your own private practice can offer a lot of career satisfaction.
RELATED: Why Do People Leave Corporate Healthcare Jobs?
Nonetheless, fewer physicians are choosing to venture into private practice than ever before.
Why is this?
Even though opening your own private practice can provide you with a lot of benefits, it's also a complicated, costly process that can have plenty of threats to success.
Or at least, it seems to be.
These include rising financial and administrative burdens, low insurance reimbursement rates compared to big corporate institutions, and lack of resources.
Let's take a closer look at some of the most common risks associated with opening your own private practice and how Symbiosis can help you reduce – or even eliminate – them.
High Financial Risk
Running your own private practice is typically a very expensive undertaking.
This is especially true in your first few years of business before you begin to make any real profit.
When you decide to open your own private practice, you must budget for a variety of costly expenses.
Some of the costs associated with opening and maintaining your own private practice can include:
Decorating your office space
Purchasing medical equipment and software, such as electronic healthcare record (EHR) software
Purchasing medical and office supplies
Getting insured for medical malpractice, property insurance, general liability, etc.
You'll also need to budget for unexpected expenses or expenses you don't always think of, such as expenses associated with equipment and IP repair or physician recruitment.
All of this means that securing financing from outside funding is a necessity for success.
Failure to do so is one of the most common pitfalls for physicians looking to open their own private practice.
How Symbiosis Can Help
At Symbiosis, we offer a medical coworking space that can help private practice owners in a variety of areas, not least of which is financing.
Our medical coworking spaces provide you with flexible space options that meet your practices needs without burdening your practice with huge real estate overhead.
It can provide you with a way to avoid many of the big start up fees associated with opening your own private practice.
This allows you then to take what you save from in real estate cost and invest those savings into other resources that can help you practice grow faster.
For instance, at Symbiosis we provide more than just medical coworking space.
We provide you with access to professional resources such as:
Lawyers
Consultants
Medical insurance billing professionals
Private practice healthcare digital marketers
Writers
Business planners
And many more
In addition to these services, the medical coworking space at Symbiosis can help you cut costs by saving you money on utilities, such as internet, medical waste and sharps disposal, and more, as well as a point of sales bill system.
But most significantly, you won't have to shell out the big bucks needed to lease and renovate a clinic space.
That alone can save you up to six figures or more.
Ultimately, the medical coworking space at Symbiosis can help you avoid the financial risks associated with opening your own private practice.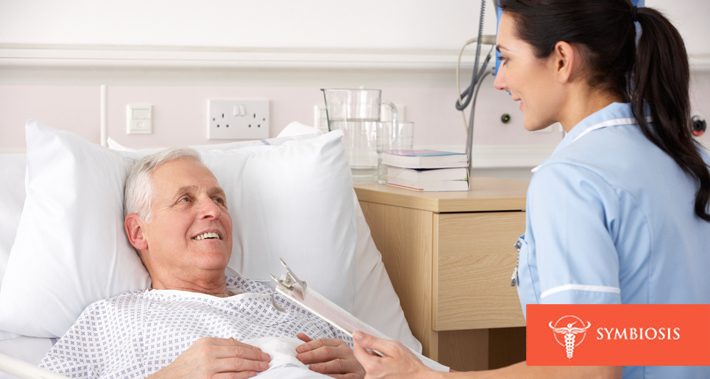 Risk Of Poorly Trained Staff
Your clinic is only as strong as your support staff.
In the case of a private medical practice, this means hiring a strong and capable front of house team.
Generally, clinic staff include a receptionist and office manager to help oversee daily operations, such as booking appointments, managing patient records, and submitting insurance claims.
Some physicians choose to hire a family member to fill these roles, which certainly has its own benefits and downfalls.
For example, hiring a family member for your front of house team can be cost efficient but it may require you to provide them with more training than if you had hired an existing professional.
Ultimately, it's important to make sure you hire someone that you trust to help you run your business in a smooth and professional manner.
How Symbiosis Can Help
Symbiosis' medical coworking space can help you to reduce your risk of poorly trained staff in a number of ways.
When you start your clinic in the Symbiosis medical coworking space, you'll get immediate access to our highly trained front of house staff.
They'll take care of keeping your schedule full, following up with missed appointments, and starting the process for billing medical insurance .
If you're already running a clinic but having trouble with employees, we can help advise you on how to form good administrative policies, including:
Creating employee contracts
Developing a compensation model
Establishing office policies
Establishing staff hiring and training procedures
Risk Of Not Getting Any Patients
Finally, one of the biggest threats to opening your own private practice is the risk of not getting any patients.
Simply put, a private practice cannot run without a steady stream of patients.
Unfortunately, there are many factors that may play into your ability to get patients.
That's why finding strategies to help attract (and keep) patients in your private practice is so important.
For example, choosing a clinic location in a space that is accessible, visible, and in a well trafficked area can do wonders for your patient count.
How Symbiosis Can Help
We've already talked about the variety of services and resources available to members of Symbiosis' medical coworking space.
So, you might be unsurprised to hear that several of our services can help you maintain a steady patient base.
Why rely on DIY techniques when you can get help from the experts?
The Symbiosis team of healthcare private practice digital marketers can help by:
Positioning your website to be found by your ideal patients
And much more
As well, the Symbiosis space is set up to allow you to network with other healthcare providers, which can help you get more patient referrals and grow your private practice.
Contact Symbiosis To Start Your Own Private Practice Today
When it comes to opening your own private practice, there's no denying that risk is an inherent part of the process.
Unfortunately, completely eliminating this risk is impossible.
After all, nothing in life is entirely risk free.
But with our help at Symbiosis and the shared resources at our medical coworking space, you can work to minimize these risks and maximize your chances at success.
So, why wait?
Contact Symbiosis, and take your first step toward starting your own private practice today.