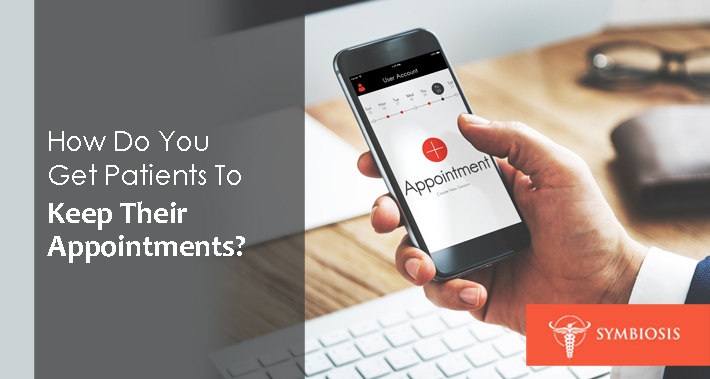 As a healthcare provider, it can be frustrating to have patients who continue to miss appointments.
We all know that every day life is challenging and unpredictable, so you don't want to hold it against someone who occasionally needs to cancel.
Still, there are some people who make a habit of missing appointments – and that can come back to bite you and your practice.
If you're trying to figure out how to start your own clinic, this might be one of the many things you're worried about.
After all, it's expensive to start a clinic the traditional way, and the only way you're going to pay the bills is with a steady and growing stream of new patients.
Here at Symbiosis, we can help.
When you open your private practice at a medical coworking space, you reduce your expenses and can move to profitability much more quickly.
This helps you to attract not just new patients, but to attract more of your ideal patients to your private practice.
But what's everybody's ideal type of patient?
The type of patient who shows up for their appointments.
Here are some helpful suggestions for keeping your patients on task and coming to their appointments.
1. Set Up An Automated Appointment Reminder System
Everybody is busy and has a lot going on – your patients are no different.
It's normal for appointments to slip your mind during a hectic week, and your patients aren't immune to this.
One great way to make sure your patients don't forget is simply to remind them.
Want it to be even easier for you?
Use an automated system so you – and they – don't have to think about it.
The ideal amount of time before an appointment to send a reminder is 1 to 3 days before it, so keep that in mind when you set up your system.
It's important to give your patients enough time to reschedule if something has come up.
It can be helpful to provide options as well – phone, text, or email.
All this can be especially helpful if you're working with certain populations.
For example, if you're an occupational therapist who works with adults with ADHD, you know that a common ADHD trait is difficulty with appointments.
Make it easier for your patients – and you – to keep their appointments.
2. …And Make Sure The Information You Have Is Accurate
If you've invested the time in setting up this automated system, make sure to keep it up to date with your patients' information.
After all, what's the value of sending automatic messages if they're going to a phone number that hasn't been in use for years?
It's a good idea to check in with your patients once or twice a year to make sure you have their latest contact information.
This can be as simple as having your front office staff do a quick overview when your patients check in for their appointments, making it an easy step to follow through on.
3. Make It A Hassle For Them To Cancel
Once you set a precedent for making it easy to reschedule their appointments, your patients may take advantage of this.
This can feel counterintuitive.
After all, providing excellent quality of care, building trust with your patients, and being efficient are all keys to improving patient retention in your private practice.
Making it difficult for your patients to cancel may cause a minor frustration which might seem to go against all that.
Even still, at the end of the day you're running a business.
The occasional cancellation shouldn't be a big deal, but if you're constantly having people miss appointments, it can put your whole practice in jeopardy.
So how do you strike a balance?
One strategy is to make it so that cancellations won't be able to be rescheduled for a certain amount of time – say three weeks.
This is long enough they might reconsider before cancelling.
You could also only offer less ideal times when they reschedule.
If your patient can only make appointments during after school hours, let them know you don't have any availability at that time for the next three months, for example.
If so, they may be more likely to make the original appointment work.
4. Implement A Last Minute Cancellation Fee
It may feel extreme, but a cancellation fee may become necessary if you're having a lot of cancellations.
Think of it like grocery carts.
Some grocery stores have a slot where you have to put in a quarter to use the cart.
You then get the quarter back at the end of your shopping trip.
Now, a quarter isn't that big a deal.
But that small amount of money incentivizes people to return their grocery cart rather than take it home with them, which cuts down on the grocery store's prices.
You can use a similar strategy.
It doesn't have to be a big fee – they're almost always less than $50, and sometimes as low as $5.
But it's not about the money, it's about making it less convenient for people to cancel their appointments.
Often, you need only put up a sign that says you need a certain amount of notice before an appointment cancellation.
A sign in your office stating your policy may help with your rescheduling numbers even if you don't actually pursue the cancellation fee.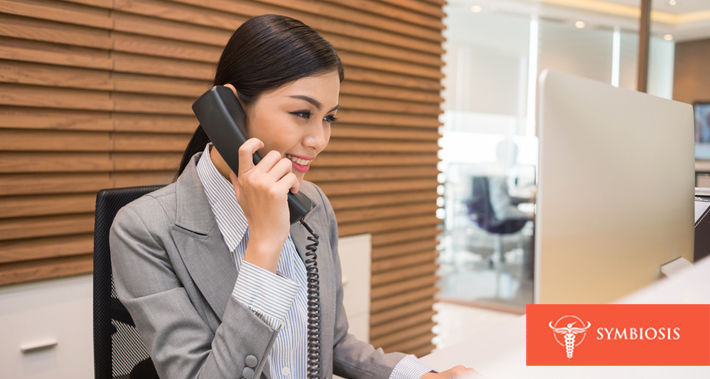 5. Provide Excellent Care
If you provide excellent care to your patients, they'll feel valued, and in turn value you.
That means they won't want to inconvenience you by canceling appointments.
If you turn your focus onto exceeding the expectations of your patients, they'll want to return this behavior in kind.
Make sure your front office staff is welcoming and pleasant, and have that care reverberate through your entire practice.
With enough attention to the care they're receiving, your patients will look forward to coming into your office, and won't drag their heels or try to reschedule.
6. Don't Be Afraid To Fire Patients Who Repeatedly Miss Appointments
This might feel intimidating, but if you have a patient who constantly misses their appointments, you may want to consider "firing" them.
This is especially important if your services are in high demand and you have a wait list.
When people don't show up for their appointments, they're taking away your time to see patients who actually do.
It can really affect morale when a patient cancels all the time, and this may reverberate through your office staff and even get back to other patients.
So don't worry – it's okay to drop a patient if they're not reliable, to keep your practice running smoothly.
What If You Don't Have Enough Patients?
When you read that bit about firing patients, did you get nervous because you're not sure you have enough patients to do that?
If you're worried about the influx of new patients you're getting to your practice, Symbiosis can help.
Our expert private practice digital marketing team can help you attract all the patients you'll ever need to your practice.
Combine that with all the opportunities to network with other healthcare providers here at Symbiosis, and you'll have a pipeline of new patients to replace the more frustrating ones.
Contact Symbiosis To Start Your Own Private Practice Today
Think you're ready to take the leap and start your own private practice?
At Symbiosis we can help you through the process.
Don't wait, contact Symbiosis to start your own private practice today.