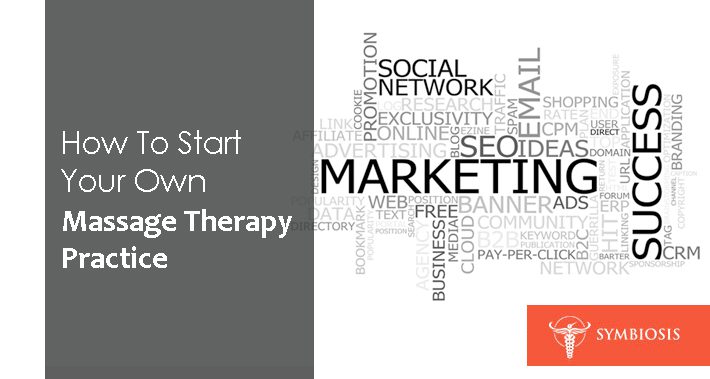 You've gone to school to become a registered massage therapist.
And now you've graduated, and you're ready to open up shop and start massaging.
However, you want to control your own work hours and clientele, rather than joining an existing practice.
You have questions.
You're wondering how much does it cost to start a healthcare practice?
What's the best way to select a clinic location?
Do you need to hire staff?
All of the things can seem overwhelming, so today we're going to walk through some of the factors to consider while starting your own private practice in massage therapy.
Keep reading to learn more.
Step 1: Get Your Business Formally Set Up
As much as you would probably love to just set up your massage table and start taking clients, you first need to consider the business side of having your own practice.
Start by choosing a business name.
Consider what your business name represents, and how memorable it will be.
You will also need to determine what type of business you want to have.
Learn the differences between a sole proprietorship and an LLC, and decide which is best for your business.
Once you have a business name, and have registered your business, you'll need to register your business with the IRS and set up your operating agreement.
Step 2: Choose Your Location
One of the most important things to consider when opening your own massage therapy practice is the location of your clinic.
You might be the best massage therapist there is, but it doesn't matter if your clients can't get to you.
Think about who your primary clientele is.
If you specialize in massage as a treatment for sports related injuries, for example, you may want to consider partnering with a local gym or opening near the gym.
A massage therapist who works primarily with the elderly or people with disabilities will want to ensure their new site is accessible, with working elevators if you aren't on the main floor.
Can potential clients walk to your location easily, or is it accessible via public transit?
Other things to consider would be who else is in the area – are there complementary practitioners who can serve as a source of referrals?
These are all important factors to think about when choosing where to set up shop.
Step 3: Get Yourself Insured
As a massage therapist, it's important to protect yourself against those who may choose to make claims against you.
You never know when you're going to have a client claim your treatment made things worse instead of better, even though their claims have no merit.
Errors and omissions insurance can help protect you against claims of professional negligence.
Step 4: Put The Details In Place
Once you've figured out the logistical details of registering your business, choosing a location and getting insurance, it's time to focus on the smaller details which will make your business truly yours.
This includes logistics such as how you will accept payment, and setting up a means to accept debit or credit cards, and setting up internet for your clinic – will you offer complimentary Wi-Fi for patients who are waiting for their appointments?
It also includes things like waiting room furniture and decor, considering what sort of atmosphere you want to create.
Details such as what music you play, the colors you paint the waiting room and treatment areas and whether you burn candles or use an essential oil diffuser all factor into the environment you create.
Step 5: Hire Your Staff
Next you need to consider if you will need to hire support staff.
Consider all of the tasks which need to be done, outside of actually providing massage therapy services.
When you're just starting out, you may not be ready to hire other people, however as your practice grows and you get busier, having some assistance to help handle the workload will be important.
A receptionist to greet clients, book appointments, and take payments can help free up more of your time.
Cleaning staff to help with laundering linens, and disinfecting common spaces is something which is important, and in a post COVID world people will be paying closer attention to these practices than ever before.
Step 6: Network With Other Healthcare Providers
Have you ever heard the saying "it's not what you know, it's who you know"?
Although your professional training as a massage therapist is incredibly important, so is creating connections with other people in your industry.
Networking can be done at in-person events, or through using social media tools such as Twitter and LinkedIn.
When other practitioners know your name, they may be more likely to refer patients to you, and other massage therapists may even point clients your way when they are too busy, or when circumstances such as moving make it difficult for existing clients to continue seeing them.
It can also help you with job hunts in the future, should you decide you would like to join a clinic with other massage therapists, rather than having your own practice.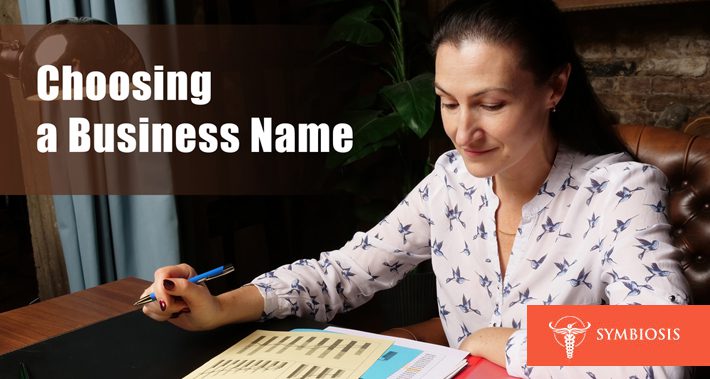 Step 7: Market Your Business
Now that your business is all set up, it's time to start bringing some clients through the door, so you can start making money.
But you're not quite sure how to go about this.
Maybe you need to set up a Facebook page for your clinic?
Or a website, but you're not sure how to start.
You've just spent a lot of money setting up your business, and you may be tempted to DIY some of the private practice digital marketing you'll need to spread the word.
However, hiring someone who really knows what they are doing in these areas can help result in a huge return on investment.
Look for someone who has experience marketing the type of business you run, and who can show proven results.
And remember, you there are a lot of options when it comes to marketing online.
From Facebook and Google ads, to email marketing, and website development and SEO – you may not be able to do it all at once.
Figure out what area you want to focus on first and start there.
You can always expand your advertising as your business grows.
How Can Symbiosis Help?
Did you read the long list you see above and feel a little overwhelmed?
Does it feel like it might be easier to just give up on your dreams of starting your own massage therapy practice and keep working for somebody else?
If so, you're not alone.
But you've always dreamed of starting your own practice, being your own boss, and enjoying all the freedom that comes with.
If only there was an easier way.
There is.
Here at Symbiosis, we provide medical coworking space for a variety of different healthcare providers.
We take care of your practice space, your healthcare clinic digital marketing, billing systems, front office staff, medical records, and more, so you can focus on actually providing massage therapy services.
Because it's a coworking space, you'll also get to know a variety of different healthcare providers from all different sectors, all of whom can act as a source of referrals for you.
You don't work for Symbiosis – you work with us, so you still enjoy the freedom of running your own practice.
With Symbiosis, you can reduce your start up costs, lower your risk, and reach profitability several months sooner than you would on your own.
And all without the stress and headaches of having to figure out everything yourself.
To find out more about how we can help, contact Symbiosis today.
We'll pair you with one of our healthcare clinic consultants who will listen to your concerns and your goals, and help you understand how we can work to achieve them together.
Starting a clinic the traditional way can be overwhelming and stressful, but it doesn't have to be.
Book your appointment with Symbiosis today, and find out how you can start your own private practice as a massage therapist.