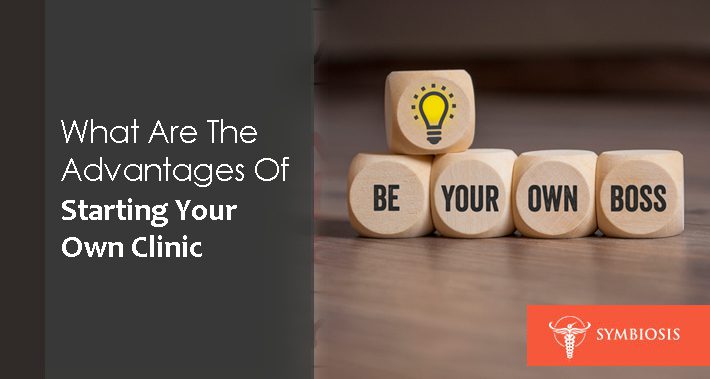 If you've been thinking about starting your own clinic, you're probably someone who is passionate about what you do, and itching to be in control of how you do it.
It can seem daunting at times, but we're here to remind you of all the advantages that come with taking the plunge and going into private practice.
Read on to learn about the advantages of opening your own clinic.
Starting Your Own Clinic Lets You Be Your Own Boss
If you're proactive and fiercely independent, you may have already dreamed about being your own boss.
As the owner of your own practice, you don't have to answer to administrators or executives with little to no medical training.
It's a freeing experience to follow your own gut and to only answer to yourself or your chosen partners.
As your own boss, you are free to carve a path for your clinic and to focus on what your goals are for your practice.
Choosing your clinic location, what area of medicine you want to focus on, marketing your private practice, and more – it's all up to you.
This often means a quicker path to improvement and a genuine sense of pride in staying true to your clinic's needs.
Starting Your Own Clinic Lets You Build a Respected and Trusted Business
To run your own practice means that you can craft what standards your clinic needs to live up to.
You both set the bar, and strive to achieve it.
You can hand craft an atmosphere for your patients, and you can demand a desired level of quality in your services.
A sense of community in private clinics has been known to contribute to high patient retention rates.
If your clients feel seen and heard, they'll want to return.
Catering to your patients is far easier in your own private practice where you can call the shots.
Patients strongly prefer to see the same physician, front desk staff, and nurses at each visit, as it evokes a sense of familiarity, comfort, and safety.
Think about it in terms of going to a hairdresser.
Would you prefer to go back to the same friendly and professional hairdresser who you know is going to take care of you?
Or would you want to roll the dice and start new for each cut?
Starting Your Own Clinic Lets You Control Who You Work With
In your own practice, you're in control of who you hire.
This means you determine the screening process, and you can hire people who you feel reflect your vision.
You're the one responsible for their paychecks, filing for taxes, and monitoring timecards.
In a hospital setting, you often have to work with people you don't know, and at times you have to work with people you don't even get along with.
These small tensions can lead to pulling your focus from your patients and can create a stressful work environment.
Starting Your Own Clinic Gives You Decision-Making Freedom
One of the biggest advantages of running a successful private practice is the decision making power that you have over it.
You keep an eye on the equipment, simplifying your finances, managing your revenue cycle, inventory, and more.
You're free to make any decision you want without jumping through hoops for approval.
If you feel that a new piece of equipment could help your staff, you can get it.
If you want to add new treatments to your offered services, you can.
Starting Your Own Clinic Can Be Very Lucrative
From managing costs of building a clinic to space mistakes when searching for medical office space and other issues, the upfront challenges of opening a clinic can be intimidating.
However, if operated properly, your private practice can reach a point where it becomes very lucrative.
As someone who can avoid bureaucratic hurdles, you can react to your clinic's needs in real time.
If you wish to boost your revenue for a slow month you can extend hours, offer virtual appointments, and you can even open on the weekends to accommodate your returning patients.
The high retention rate of your private practice often blossoms into a base line revenue that you can guarantee and invest in clinical improvements.
Many specialized practitioners will offer ancillary services to their patients for added income.
An example of this would be a dermatologist who also offers cosmetic procedures such as Botox injections.
Where salaried positions are often at a fixed pay rate for years, a properly run clinic can exponentially grow its profits in a relatively short period.
Is Starting Your Own Clinic Worth It?
Many new graduates are intimidated by the idea of opening a private practice.
Like any small business, there are major risks, but there are also incredible rewards that far outweigh the risks.
Plenty of private practices go on to become very successful, and their owners can carve a life for themselves outside of grueling hospital hours.
Starting Your Own Clinic Lets You Eventually Sell Your Clinic
If managed properly, not only does running a private practice have the potential to yield a higher paycheck, but at the end of your career, it can be a very profitable business to sell.
Many private practices eventually sell their business to larger group practices or a hospital system.
If you're hoping to run your practice until the day you retire, the money you receive from a buyout can fund your retirement.
However, if you're looking to stick around but want to share some of the responsibility, you can simply sell to a larger group and negotiate a position at your practice, or even bring on a younger partner you can mentor.
Private practices provide multiple ways and means to increase your earning potential, versus a salaried hospital job.
Starting Your Own Clinic Gives You Work Life Balance
Owning your clinic offers you a chance to have a sustainable work life balance.
Unlike working in a salaried position, owning your clinic gives flexibility.
You set your hours, you decide on your long term goals, and you choose when to plan for your vacation.
Having control over these aspects of your work can help you better accommodate things in your life outside of work.
Which is especially helpful if you also have children or a side job that you are passionate about.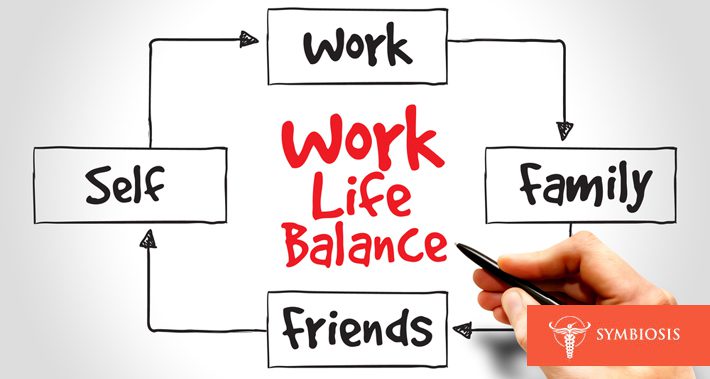 Starting Your Own Clinic Can Help You Avoid Burnout
Burnout is a prevalent issue in the medical industry.
Hospitals are often understaffed and their medical practitioners are overworked.
Even before the pandemic, burnout has been a huge issue for practitioners at hospitals.
The majority of people in the medical field are there because they care deeply about helping their patients, and that can make you vulnerable to tolerating less than ideal work situations.
At your practice, you can choose how many patients you see in a day.
You're able to choose your hours, and regulate your vacation time to prevent burnout.
As someone who is more hands on with all aspects of the practice, you can also extend that courtesy to your staff.
Starting Your Own Clinic Gives You Greater Job Security
Having your own practice can be a safety blanket in the evolving landscape of medicine.
Where it used to be common practice to sign a multi-year contract, many hospitals have been shifting to offer their employees 90 day contracts.
This means that you have a level of uncertainty about your financial future every 90 days.
Even longer contracts sometimes have questionable conditions in their fine print.
Watch for the statement that your position is "at will" employment in your contract.
This means your employer can fire you at any time and for any reason.
In your own private practice, you would either have to decide to step down or, if you have partners, to have a majority vote by your partners to remove you.
Starting Your Own Clinic Means You're In Control
Starting your own clinic can help you to gain control over the amount of work and pressure that you impose on yourself.
You decide whether to increase the number of patients you see in a day.
You decide what changes can be made to create a more relaxing environment at work.
You aren't responding to external pressure; you're creating an environment to prevent them.
Having a boss with no medical training who doesn't see medicine as anything other than a business will cause more work stress, and will wear you down emotionally.
Work stress is a major cause of burnout and other serious health issues, so being your own boss can help you keep a level head.
Starting Your Own Clinic Offers More Opportunities For Personal Growth
Having your own practice grants you the ability to develop in ways that feel genuine to you.
Unlike in a hospital setting, you can carve your own path.
You can branch out to learn more services, and to follow paths that a hospital setting won't offer you.
Starting Your Own Clinic Allows You To Grow Beyond Your Profession
As a private practice owner, you learn to wear many hats.
Not only are you learning every day how to be a better practitioner, but you grow as a business owner.
Many of the skills you gain along the way are transferrable to other endeavors.
As the owner, you can observe what medical issues arise in your community and work to offer services that may help.
Many successful private practices work to implement a sliding scale fee for their low income patients.
In that same vein, you can work to contribute to community outreach projects.
You can even run multiple healthcare practices at the same time.
Starting Your Own Clinic Offers Greater Networking Opportunities
As a small business in your community, you have the opportunity to network and build strong relationships with those on similar journeys.
Opening your clinic can feel scary, but reaching out to you community for help can put you at ease.
Many private practice owners will join an organization or an association to create a support system and learn more about their specialties.
Networking with groups like these can offer you valuable insight.
Some physicians suggest that you moonlight at a private practice before going it on your own.
Moonlighting can not only give you valuable knowledge, but you may even find a mentor that you can reach out to as you open your own private practice.
Starting Your Own Clinic Gives You Freedom
If you're working in the medical field, you most likely go into it because you care about people.
By being the one who can approve changes you can treat your patients and staff on a more human level.
You can take the suggestions of your patients and staff and implement them within enough time to make a difference.
You can stay involved with your community and stay on top of your business' success by responding to their needs and affecting positive change.
Contact Symbiosis Today
Opening a clinic comes with a plethora of advantages.
If reading about any one of these has peaked your interest, feel free to contact us about how we can help you get started on your journey to independence.