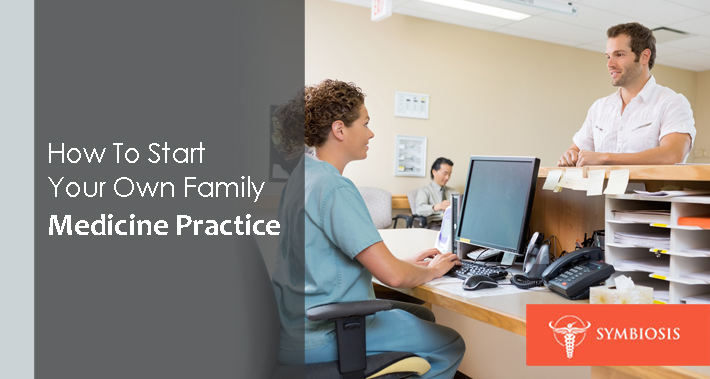 Starting your own private medical practice can be an exciting new step for your career in family medicine.
Your own practice provides you more control and flexibility than working for someone else, although it can be hard work to set up.
But it doesn't have to be as hard as you think.
More and more private practice owners have decided to join a medical coworking space to help with the start up and operation of their new private practice.
Here at Symbiosis in Washington DC, we're here to help you start your own family medicine practice – the smart, sustainable, simple way.
Let's explore what you need to start your own family medicine practice and how a coworking space like Symbiosis can help you.
Why Start A Family Medicine Private Practice?
There's an urgent and growing shortage of family medicine private practices in the United States.
That's true in traditionally underserved rural areas, but it's growing in cities as well.
At the same time, many family physicians describe how rewarding the experience can be.
Rather than treating your patients like a number, you get a chance to get to know them and work with them directly.
You get to choose your location, the type of treatments you provide, your coworkers, and the ideal patients you want to attract.
Plus, when you have your own family medicine private practice, you get to be your own boss and set your own schedule.
If that sounds like it appeals to you, starting your own family medicine practice might bring you greater career satisfaction.
5 Things You Need To Start A Family Medicine Private Practice
There are many things you need to own and successfully operate your own family medicine private practice.
You'll want to have a clear idea of your long and short term goals, and a budget to work with before you begin looking at a location and gathering your resources.
Once you have these things in mind, you'll want to start looking into these five things.
1. An Area Of Clinical Interest
Your area of clinical interest is one of the most important things to think about.
While a family medicine practice already provides your scope of practice, there are still more things to think about.
For example, are you more interested in treating certain conditions than others?
Having an idea of your area of clinical interest will help you with your next steps, like choosing a location and equipment for your clinic.
RELATED: How To Decide On Your Scope Of Practice When Starting Your Own Private Practice
2. A Convenient Clinic Location
Location is important for your clinic.
It's a good idea to make sure you're close to your potential clients and easily accessible.
To do this, consider what your ideal client will look like.
Are they the type who would primarily drive?
If so, make sure parking is convenient.
Or are they more likely to take the Metro?
If so, make sure you're near a Metro station.
Are you interested in seeing patients with mobility issues, like seniors or people with physical disabilities?
If so, make sure your clinic is accessible for people who use mobility aids, like wheelchairs.
Questions like this can help you determine whether or not your office would be accessible to your patients.
And of course, it has to fit your budget.
3. Various Equipment For Your Clinic
Your equipment choices are something else that can be determined or influenced by your area of clinical interest.
What equipment do you need to provide the services you'd like to offer?
There may be different models and costs for different types of equipment.
Researching these can help you avoid unnecessary expenses.
And don't forget the insurance for such a big investment.
4. Front Desk Staff
Front desk staff are essential to any private medical practice.
Before you hire, you'll need to decide on the specific policies and duties for your front desk staff to ensure the people you hire will be best suited for the job.
RELATED: How To Hire And Retain Medical And Healthcare Support Staff In Your Private Practice
5. A Way To Acquire New Patients
Marketing your private practice is perhaps one of the most important parts of the entire process.
After all, you might be the best doctor in the world, but what does that matter if nobody knows about it?
These days, most successful new practices will employ a strong private practice digital marketing strategy.
Things like healthcare blogging, getting patient Google reviews, SEO, and a professionally designed private practice website are all important elements of a successful practice.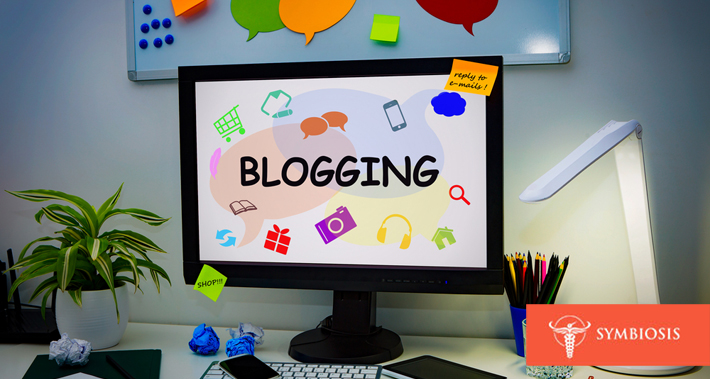 Is Owning A Family Medicine Private Practice Profitable?
Yes, a family medicine private practice can be profitable.
A lot of it comes down to your business strategies.
It takes some practices longer to become profitable than others.
However, using a medical coworking space can allow you to profit much faster.
A medical coworking space takes care of a lot of the overhead costs that we've discussed above.
For example, in a medical coworking space you won't need to worry about front desk staff, a commercial lease, renovations for a new space, medical IT systems, and many other hidden costs of building your own private healthcare practice which can take big chunks out of your budget.
How The Medical Coworking Space At Symbiosis Can Help
All these expenses together can be a lot.
If you're a recent medical residency graduate, you might have some big student loan payments to worry about.
But at the same time, you might have heard all the stories about people leaving corporate healthcare jobs and realized that path is not for you.
So what's the solution?
A medical coworking space.
Here at Symbiosis, we want to make owning your own private practice accessible.
By pooling your resources with other care providers, you can reduce your overhead costs and massively reduce your startup budget.
Plus, you'll have the opportunity to network with other healthcare providers, and you won't have to worry about all the little details of managing a clinic.
All of this combined means you can focus on what you do best – practicing medicine.
We'll work to get your clinic to profitability as quickly and sustainably as possible, while you work to keep the community healthy.
Contact Symbiosis To Start Your Own Private Practice Today
Starting your family private practice in a medical coworking space can help you achieve a successful, stable practice.
Not to mention you'll be surrounded by other healthcare providers with similar goals, needs, and resources to help you create the private practice you've always dreamed of.
Contact Symbiosis to start your own private practice today.